October 13, 2020
Registration is Open for the Home Builder Growth Summit
Registration is now open for the Home Builder Growth Summit (HBGS)! The HBGS is a 1-day virtual summit on November 10, 2020, hosted by Meredith Communications, a digital marketing and sales strategy agency in Raleigh, NC. Thank you to our presenting sponsors: eci | Lasso, NterNow, Opendoor, and OpenHouse.ai for supporting the event!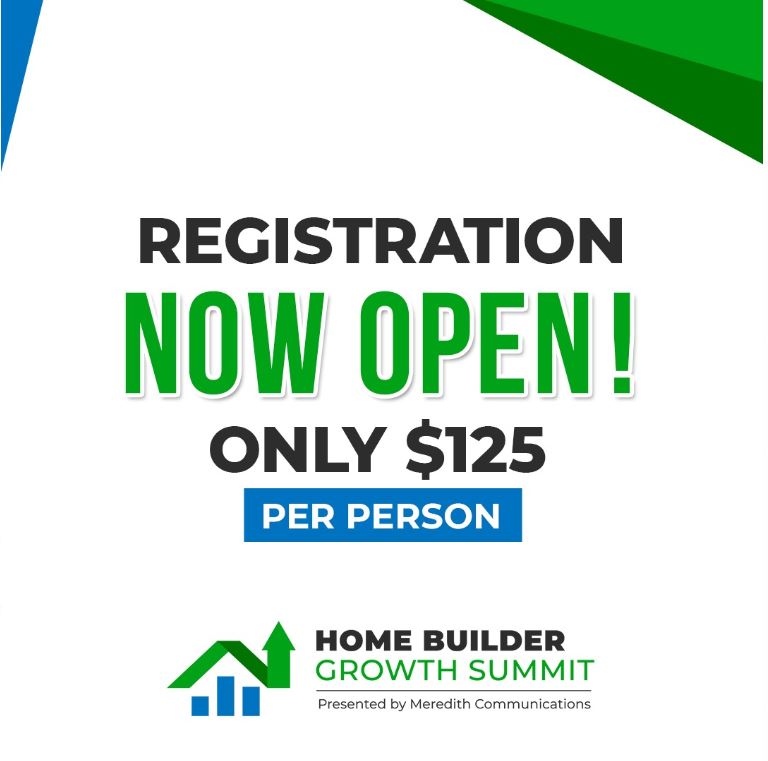 The Home Builder Growth Summit will address the many challenges that home builders have faced in 2020 and help your team move forward into 2021 with the knowledge and skills needed to succeed. The pandemic changed how and why home buyers buy homes and what they want in/from their home. Marketing and sales tactics used in the past no longer apply to the new COVID reality. This Summit will address these changes and give you a playbook to succeed no matter what market comes next.
The Summit will begin with an opening keynote featuring Meredith Oliver of Meredith Communications titled "6.5 Advanced Sales and Marketing Strategies for the COVID Economy and Beyond." Concurrent sessions will continue throughout the day divided into two tracks: 1) Marketing Track, and 2) Sales Track, addressing relevant topics for each discipline. Meet The Pro's Experts and home building industry panelists will field questions, offer sales strategies, website auditing, online marketing strategies, and personal growth help.
One of the Sales Track concurrent session topics is "How to Master the Five Habits of Highly Successful Salespeople." Sponsored by NterNow,  in this session, Meredith will share and explore the five habits of highly successful new home salespeople relevant to today's virtual home buyer and how to implement these habits into your daily life.
This is a must-attend session for anyone who wants to improve their self-confidence and sales results. It is designed to encourage people to develop simple, lifelong habits that lead to success in your personal and professional life.
Click here to view the full Summit agenda, which includes content for Online Sales Counselors, New Home Consultants, Marketing Managers, and Builder Senior Leadership. In addition to concurrent sessions taught by Meredith Oliver, the agenda includes Livestream Q&A sessions with industry leaders. The Summit is your chance to ask your burning sales and marketing questions and receive thousands of dollars in coaching and consulting included in your registration fee.

All of the sessions are designed to inform and empower our attendees. During the final concurrent session of the day, Meredith will share how to take action on the new ideas learned, embrace the changes of 2020, and get unstuck in old ways of thinking, marketing, and selling.
Open spots are filling quickly. Reserve your space for November 10, 2020, Builder Growth Summit now!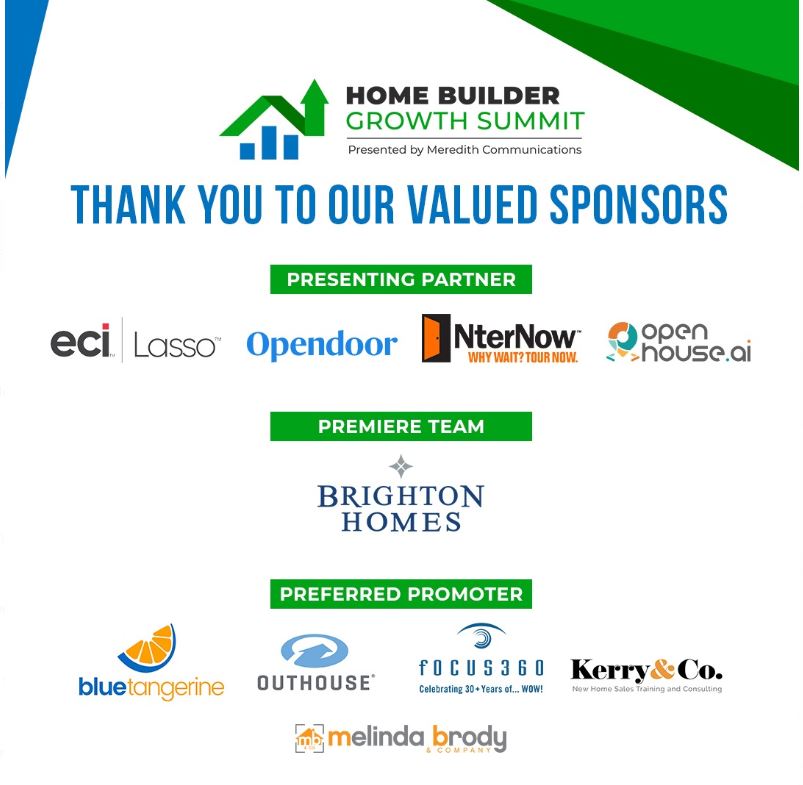 Builder Growth Virtual Summit
Categorised in: Advertising, Digital Marketing, Home Builder Growth Summit, Home Builder Marketing & Sales, Meredith Communications News, Upcoming Events