Sign up today for our weekly email packed with tips, tools, trends, and tactics to TRANSFORM your 2021!
Drive More Traffic, Leads, and Sales
Meredith Communications has 20 years of home builder marketing experience. From high-end custom builders to build-on-your-lot, to national production builders, our solutions drive more targeted traffic resulting in more online leads and more sales.
Home Builder Marketing Solutions:
Search engine optimization (SEO)
Paid search marketing (PPC)
Geotargeted display (banner) ads
Remarketing display (banner) ads
Social media marketing
Email marketing
CRM solution consulting
Google Analytics consulting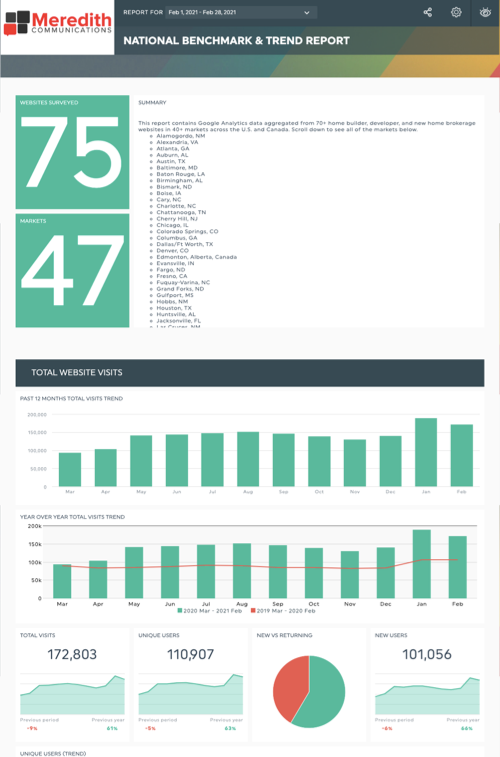 SEO – Where Do You Rank in Google Search?
How well does your website rank in Google for searches that do not contain your company name? Where do you rank compared to your competitors? If you don't rank on page 1 or page 2 of Google, our proven search engine optimization (SEO) services can help!
You can learn more about SEO from our blog and our monthly eNewsletter. Subscribe today!
Our SEO Services Include:
Analysis of current positioning and website SEO effectiveness
Determination of best keyword phrases for target market, service, and/or product
Optimized content creation with strategic keywords
Tag content, images, and links for maximum SEO effectiveness
Address technical issues impacting rankings
Blogging and social media optimization
PPC – Paid Search/Google Ad Management
Google ads are also known as paid search or PPC are one of the most powerful digital marketing tools home builders have to drive highly-qualified clicks to their website.
The key is to effective Google Ad management is to find highly targeted, relevant search keywords that also offer deliver a high search volume of website traffic for as low a cost as possible.
We have 20 years of experience managing Google Ad campaigns for home builders across the United States and Canada. We know what works and what doesn't. Don't waste your precious marketing budget on a campaign set-up by an agency that doesn't understand home builder marketing.
Google Ad Services
Google Ad account set-up
Google Ad account management
Geotargeted Google Display Ads
Retargeting Google Ads
Reporting and ROI evaluation
Social Media – Increase Word of Mouse
We offer social media organic and paid ad management services.
The combination of organic social media posts that engage your target audience with paid social ads to promote your available homes or new communities is one of the most potent digital marketing tools for home builders. Ask us how we can make this work for you!
Our approach to social media marketing is called The Fan Factor™. We help businesses build quality online relationships with their fans resulting in more referrals, leads, and sales. Learn more about "The Fan Factor" approach to social media marketing from Meredith's book titled FANtastic Marketing.
Our Social Media Services:
Social media profile set-up
Social profile management
Organic social post creation
Paid display social ad creation
Retargeting social ads
Reporting and ROI evaluation
Is your home builder website a billboard in the Everglades? Do you need to drive more online traffic and generate more qualified leads that convert into onsite appointments and sales? Ask us about our home builder marketing programs today!
Email, call or text Meredith Communications and find out how we can help you drive more traffic, leads and sales. We look forward to meeting you and learning about your home builder website and marketing needs!
Insights
Content Marketing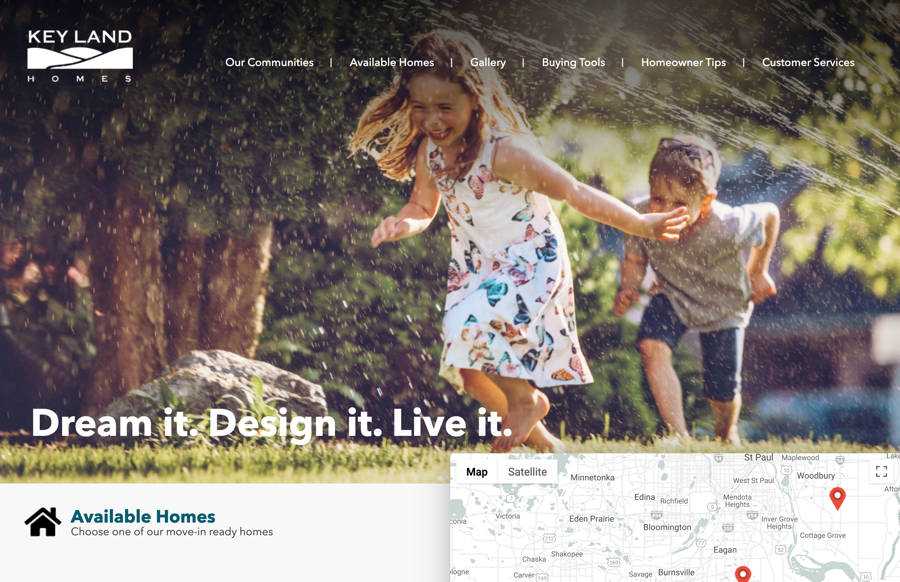 Meredith Communications is thrilled to announce the launch of the new Key Land Homes website. As a trusted partner since 2010, this is the fourth website we've designed and developed for long-standing client, Minneapolis-area premier home builder, Key Land Homes....
FANtastic Selling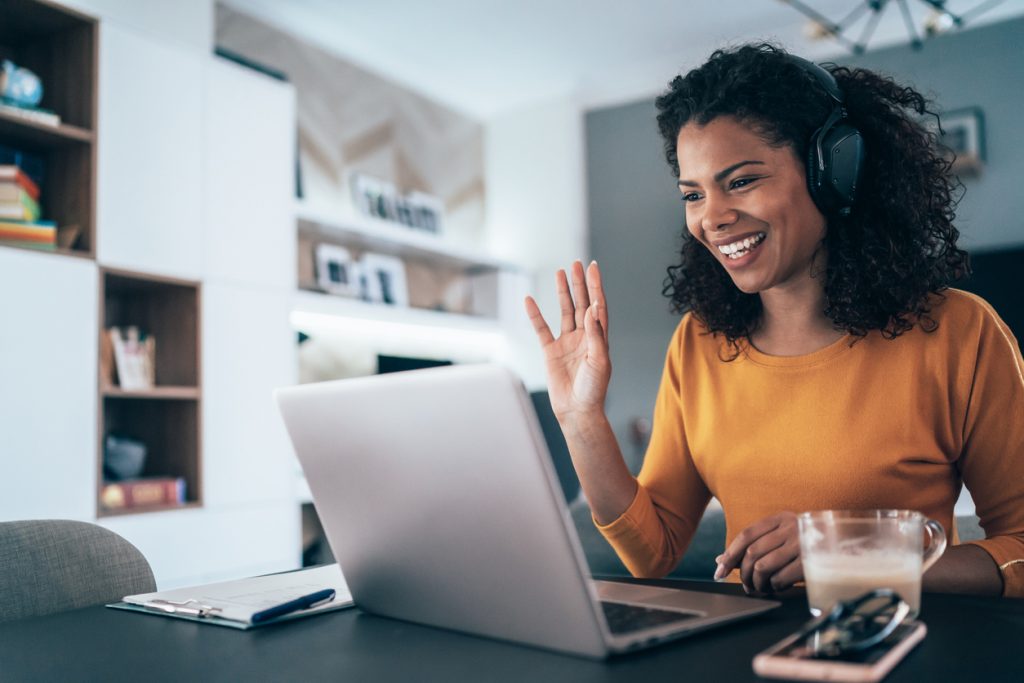 Undoubtedly, one of the positives to come out of the pandemic has been the hastened adoption of digital productivity tools. Many companies may have had ideas and even plans for such rollouts but it was the global crisis that pushed...
Meredith Communications News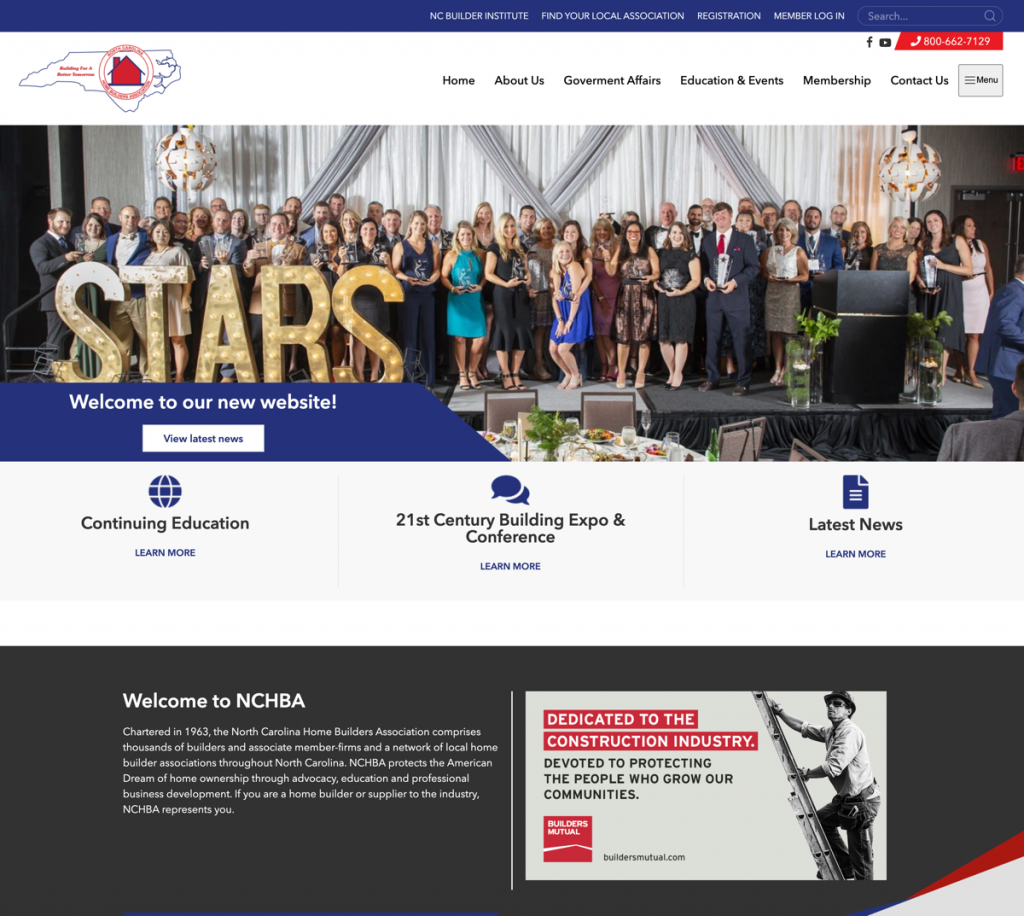 Flattering, to say the least… Meredith Communications' client, North Carolina Home Builders Association (NCHBA), was awarded an Association of Excellence Award (AEA) by the National Association of Homebuilders (NAHB) for their website, designed, and developed by our hard-working team....
---
Newsletter
Subscribe to receive updates about our products and services: