May 8, 2020
4-21 Virtual Builder Town Hall Replay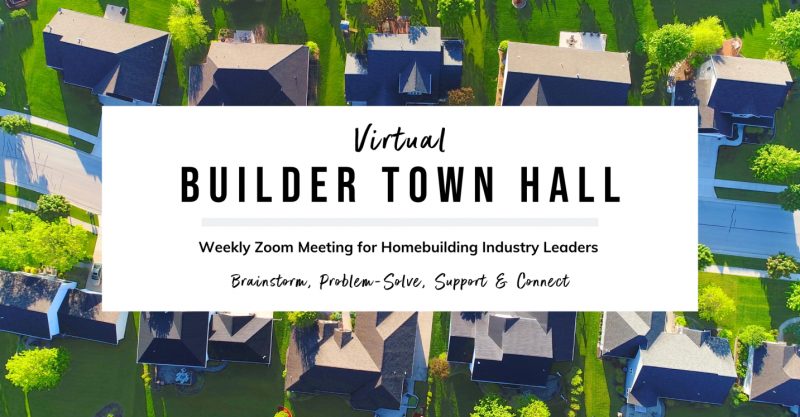 Did You Miss The Live Discussion On 4-21?
Don't worry! We're now offering playbacks in the blog.
What's Working Right Now To Sell Homes?
Hosted by Meredith Communications, this event is a virtual Town Hall for Homebuilders who are looking for ideas, support, and solutions during these challenging times. Watch the "What's Working Right Now To Sell Homes" replay and find out…what's a ZoomaLlama? Plus this week we asked four new home rockstars to share their "One BIG Thing". Your One Big Thing is something you are actively doing right now that is working to help you calm existing buyers and engage new home buyers.
Like what you hear? Join us for upcoming Builder Town Hall Meetings! You can also join our Facebook group.
Can't make the live meetings? Be sure to check back right here each week for more insights. See you soon!
Tags: Builder Town Hall, Meredith Oliver, Virtual Builder Town Hall


Categorised in: Builder Town Hall