September 2, 2021
10 SEO Best Practices for Improving Your Website's Google Rankings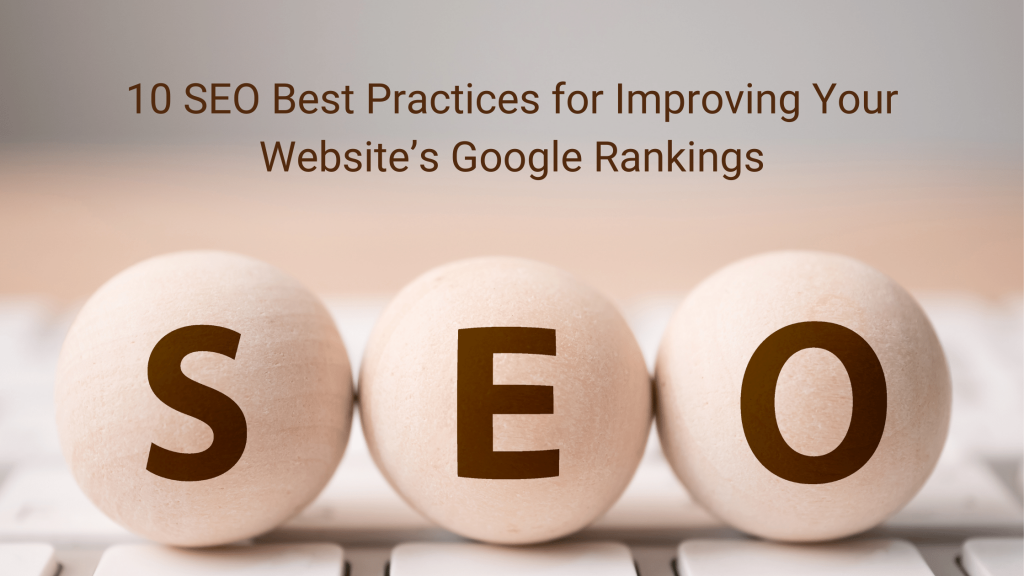 Let's face it, most of us never browse past page 2 of Google search results. We typically find what we are looking for on the first or second page or initiate a new search with slightly modified terms. This is precisely why optimizing your website for the Google search engine is so important. You want your home builder site to appear on the first page when a potential home buyer types in a relevant search term. This is the best way to draw traffic to your website, generate excitement for your home sites and plans, and successfully engage buyers. It has the added benefit of pushing any negative or fraudulent reviews (i.e., Yelp) that may discredit your company off the first page of search results.
We encourage all the home builders in our community to work with us to boost your company's website ranking. Below we share some simple ways you can tweak your site to improve its performance. Be patient and keep track of metrics to see what changes are the most impactful. SEO isn't an exact science but rather a fluid one that requires regular fine-tuning to truly see a rise in your search engine rank.
Content is still king – Be sure to publish targeted and relevant content that not only appeals to your target market but is relevant to a broader audience. This can help make your site link-worthy – meaning others may find the content worthwhile to their readers and include a link to your post from their website. For example, if you've written an informative neighborhood guide, a local tourism or foodie site might include a link to it, resulting in some extra, passive traffic.  Having a link-worthy site is a valuable goal so focus on including content rich with keywords and phrases. Also, be sure to link to your own related CMS pages and blog posts to enrich the readers' experience (See #3).
Currency is a close second – Add new content regularly. The fresher the content, the more likely you'll be favored by the Google algorithm. So, keep creating and updating your site frequently with high-impact content – articles, blogs, ads, home descriptions, community information, videos, virtual tours, etc.
Internal linking – This is, of course, easier than relying on others to link to your site and one of the simplest best practices for upping your SEO ante. The best results come from using your main keyword in your anchor text. In addition, we recommend linking from old posts to new posts because older ones tend to have more authority than new pages, according to Google; in essence, you are 'lending authority' from one web page to another, which can boost the value or google ranking of the newer page and your website in general.
Alt tag media – We encourage the use of rich media content – powerful images and videos are key to creating an exciting user experience. And we know they help sell homes and communities! All media can be leveraged to improve your SEO ranking simply by using alt tags (alternative text descriptions). In the back end of your website, provide descriptions for all the images and videos you use. This information helps search engines find your pages.
Keyword placement – We know that sprinkling keywords throughout your content is important, but location matters just like real estate! It is even more important to mention the keyword at least once at the top of your page because Google weights words more favorably based on their location.
Carefully crafted titles- Create compelling titles. A catchy title will entice someone to click on your page, and when this happens frequently, Google notices and will rank your site higher. Try using words like Lists, Tips, Tricks, Tools, etc., in your headings; they encourage clicks and sharing by suggesting the information behind the link will be easily consumed and helpful.
Don't make 'em wait – Not only do slow loading sites frustrate users and potentially alienate buyers, but Google also tends to ignore them. Instead, do everything you can to ensure your website loads quickly. Benchmark your current page loading speed and make improvements from there. Media is an obvious place to make improvements. Make sure images and videos have been compressed for optimal display times – try a compression tool like io.
Optimize images – On the topic of images, and once they've been optimized for quick loading, name them in a meaningful way to Google. For example, a file called "pfw123.jpg" is meaningless to the search engine. The search engine cannot 'see' the image, so rename it to reflect its content like "builders_on_roof.jpg."
Track your performance – If you don't have a baseline, you'll never know which of your improvements have mattered. Be sure to set up Google Search Console – a live dashboard that lets you know how your website performs. There are 3 specific reports from the console that are most helpful:
– Performance which tracks how many people see and click on your site after conducting a search;
– Coverage which tells you which pages from your site Google is indexing;
– Enhancements, specifically, the mobile usability metric. Google's index is now 'mobile-first,' so make a concerted effort to ensure your website is optimized for mobile use if you are serious about improving your SEO ranking.
A great user experience trumps all – The best way to ensure a solid ranking is to provide a rich user experience that includes plenty of helpful content. Create a visually striking, intuitive, and informative site to keep users engaged and prevent 'pogo-sticking'. This is when users lose interest in your site quickly and return to the search results page to try another hit. If enough people bounce off your site this way, your rank will dip, so focus on creating a website that delivers the best possible, customer-centric experience.
There are countless other ways to finesse SEO, but these 10 best practices are a good place to start and do not require any special expertise. You've invested money, time, and energy on your website, so show it off – an SEO-optimized site is the best way to do just that! If you need assistance with your builder website SEO, please reach out. We are experts at optimizing home builder websites for Google search.

—

Looking forward to seeing you all in September!  Mark your calendar and register today for our September 7, 2021, Builder Town Hall.

In the meantime, be sure to join our Builder Town Hall Facebook Group and keep the conversation going!

Tags: Best Practices, Digital Marketing, Google, home builder websites, seo, SERP


Categorised in: Home Builder Marketing & Sales, Home Builder Websites, Search Engine Optimization (SEO)