January 11, 2021
Six Lessons Learned From Hosting a FANtastic Virtual Event – Part I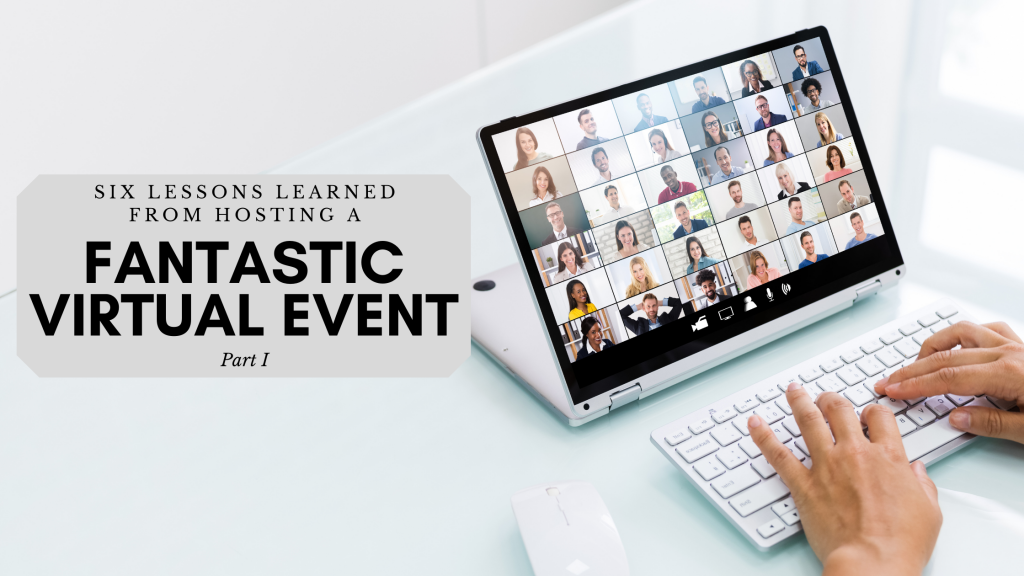 We hosted a Home Builder Growth Virtual Summit in November, all online, specifically to help home builders who are looking for ideas, support, and solutions during the COVID economy. Because this style of event is becoming more common — and more necessary to keep your fans interacting with you — I'm getting a lot of questions about how to host such an event. The need for virtual events is going to stick around, so it's important you take these seriously and make sure you know how to host one that people come away from feeling informed, not frustrated. From our own experience, we want to share our tips on hosting a truly engaging and informative event that earns you new fans and cements others.
So, what did we learn? We learned they are a LOT of work. Give yourself more time for planning than you think you'll need. You'll probably need it. If not, fantastic!
Get Engaged
Seriously though, while they're a lot of work, it pays off when you give your clients an engaging experience and that should be the primary goal and your first real lesson. After our home builder summit, we heard time and again that it felt like attendees were there in real time, in person, having conversations in the hallway, engaging with each other, and overall having the kind of engaging experience that you would normally have.
So how do you do that? You've got to think about how this will feel even though it's virtual. How can the experience feel as in-person and personalized as possible? How can it feel as engaging, as real-time, and as conversational as possible?
However, be aware of overcomplicating things. From our own experience hosting, as well as my experiences attending and speaking at hundreds of virtual events over the years, it's important to keep things fairly simple. The more bells and whistles you add to a virtual event, the more likely something's going to go wrong, and that cool idea you had is going to bomb. Remember, there are still people figuring out the most basic of video calls, so the more complicated you make it, the less engagement you're going to get.
Free or Paid?
Do you charge for your summit/event or do you make it free? There's no absolute answer for this; it's up to you. However, the reality is that if you make it free, you typically only end up with 30% attendance, especially as people figure it will be recorded and they can watch another time. We've all been there, done that. However, if you make it a paid event, you're more likely to get around 80% turnout. If you're doing an event that requires some interaction, you really should choose the paid option to ensure more people show up and engage. If it's free, don't count on much interaction. Depending on the type of event you're hosting, free might be just fine. Just keep that in mind.
Promote Promote Promote
There's no such thing as overpromotion of your event. You always need to do so much more promotion than you think you do. Also, focus on emails, not just social media. Emails have been and still are the best way to get butts into seats, real or virtual. I can recommend people who can help you avoid being obnoxious and overdoing it, so feel free to contact me, but trust me, you're going to think you're overdoing it long before you come close to overdoing it. You need to eat, sleep, and live promotion!
Content AND Delivery
Final lesson, y'all! Content and delivery matter. I can't stress this enough. Plus, because it's virtual, you have a smaller window of time to engage your audience. Even if they paid for it, they're probably thinking they didn't pay that much if you don't grab them with both content and delivery, right from the start. Don't waste their time. I've done various presentations on how to deliver content that people want and that grabs them from the start. I even did a presentation at our summit, so check it out if you want a solid lesson.
Ultimately, it's not just about being an expert; it's about being an expert who knows how to keep people's attention. Starting out, you may need to keep things short and try to get people interacting. Ultimately, make it fun, make it feel like people got their money's worth, and make them feel like their time wasn't wasted. That means people need to learn something, be reminded of something they used to know and had forgotten, or they need to make some connection or reconnection with someone. Teach, remind, connect. You've got to do at least one of these to make people feel they got their time and money's worth. Aim to do all three in a fun, engaging way and hey, you're #winning!
The amazing thing is that there are so many events that you would normally do in person that it turns out you can do virtually. As well as summits, you could find yourself doing a virtual realtor education event as part of your marketing, a design studio event for potential and current clients, or even coordinating something for your local home builders association as part of the sales and marketing council committee. With the right planning and dedication, you can host a truly engaging event.
Get Your Pass
Next time, we'll talk about the technical side of hosting an event, finding the right platforms and experts to help you pull it off smoothly. For now, do you want to see how we did it and learn more about selling new homes in this new world? Just because the livestream is over doesn't mean you can't experience the summit. Check out the Home Builder Growth Summit we hosted. Selling new homes has changed and it's time to learn the new rules. The All-Access, On-Demand Pass includes all of the summit's in-depth video sessions, including two keynote presentations, four concurrent sessions, eight Meet the Pros sessions, 15 Power Player interviews, and 10 Meet the Expert interviews. The Pass is available now for homebuilding industry professionals who missed the livestream event. See how engaging virtual events can be and learn more about selling new homes in the process. Get your copy of the All-Access On-Demand Pass today from the Home Builder Growth Summit website.

Tags: content marketing, Digital Marketing, virtual events


Categorised in: Home Builder Growth Summit, Home Builder Marketing & Sales, Virtual Events