August 18, 2020
9 Tools to Create the Most Scrolling Stoppable Images for Your Social Media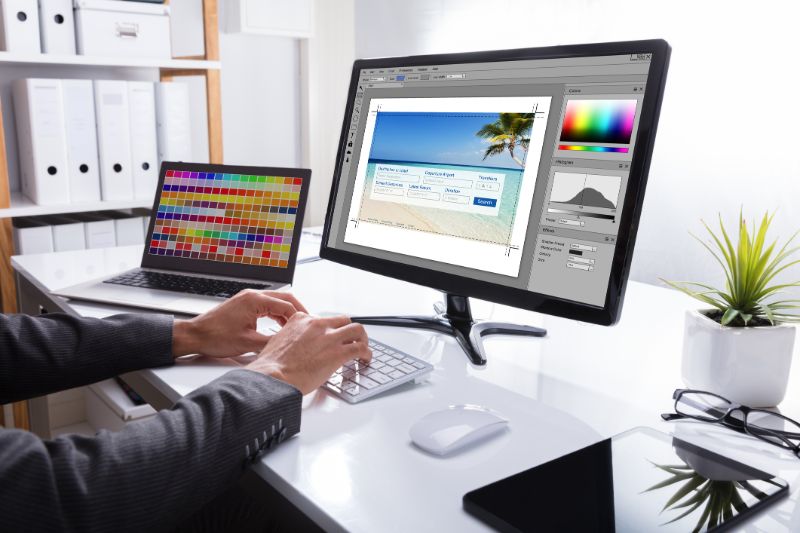 Have you ever wondered just how many posts per day go out into the social media universe? It has to be millions, right? Maybe even billions? And how many of those images actually make you stop scrolling? Be honest.
Many social media posts are thrown out with a fingers-crossed attitude of hoping and praying that someone will notice. But in order to build a social media platform full of scrolling stoppable images, you need a tool belt full of great content tools and resources! Then, once you have built a library of high resolution, eye-catching, and beautiful images, your social media platforms will begin to catch people's attention.
Check out these nine resources for bettering the look of your social media images!
How to Create Images for Social Media – Tools
Canva
Canva is currently the gold star, most used image tool out there in image creation tools. Offering templates that are pre-made by the pros, it's easy to create beautiful, custom graphics for any social media platform you're using.
BeFunky
Similar to Canva, this tool adds effects to your images and makes them professionally ready for all of your social media needs. Premade layouts are available without ever having to download a thing. You'll get finished and polished images every time.
Skitch
This is a product of Evernote. It's a great go-to screenshot tool to place in your toolbelt when creating your scrolling stoppable social media images using screenshot technology. Consider also that you can circle items, point things out, blur out items or text within, and image—WOW! And because it's an Evernote product, you can store your screenshots easily in the Evernote app! Score!
Giphy
Use Giphy to spice up and light-heartedly wake up your social audience with this giant and growing collection of free animated gifs! Content is all about words, followed by images. Giphy adds a little motion and spice to your social media, drawing the eye. Don't use it too often, but when chosen wisely, a gif can enhance and bring a few giggles to the right audiences.
Create Amazing Images for Your Social Media Channels
IconFinder
Sometimes you just need the right icon to make your social media post perfect. Use this tool and search by keyword. With the largest selection of free-with-attribution icons at your fingertips, it'll be easy to enhance your social media postings moving forward.
Subtle Patterns
Sometimes all you need to spice up your social media post is a pattern. And that's something this online tool totally understands. Give it a try—you're sure to fall in love with how easy it is to use!
Colourlovers
Not only is Colourlovers a great name, but it's also a great resource when you just can't get enough color integrated in your social media posts! Various shaded, tins and even hues await you offering plenty of content to feature on your platform.
Page2Images
Have you ever wished you could grab a web page design to share with your followers on Pinterest? Now you can! In fact, Page2Images makes it easy for you to take a full-screen photo of entire webpages and download them to Pinterest. WOW!

Don't be overwhelmed by all of the options. Just choose one tool or resource to begin and get one step closer to producing your business' scrolling stoppable social media images today!

Tags: apps, business apps, Photo Editing Tools, Social Media Marketing


Categorised in: Advertising, Apps, Content Marketing, Digital Marketing, FANtastic Marketing Tips