March 21, 2022
3 Metrics You Should Monitor in Google Analytics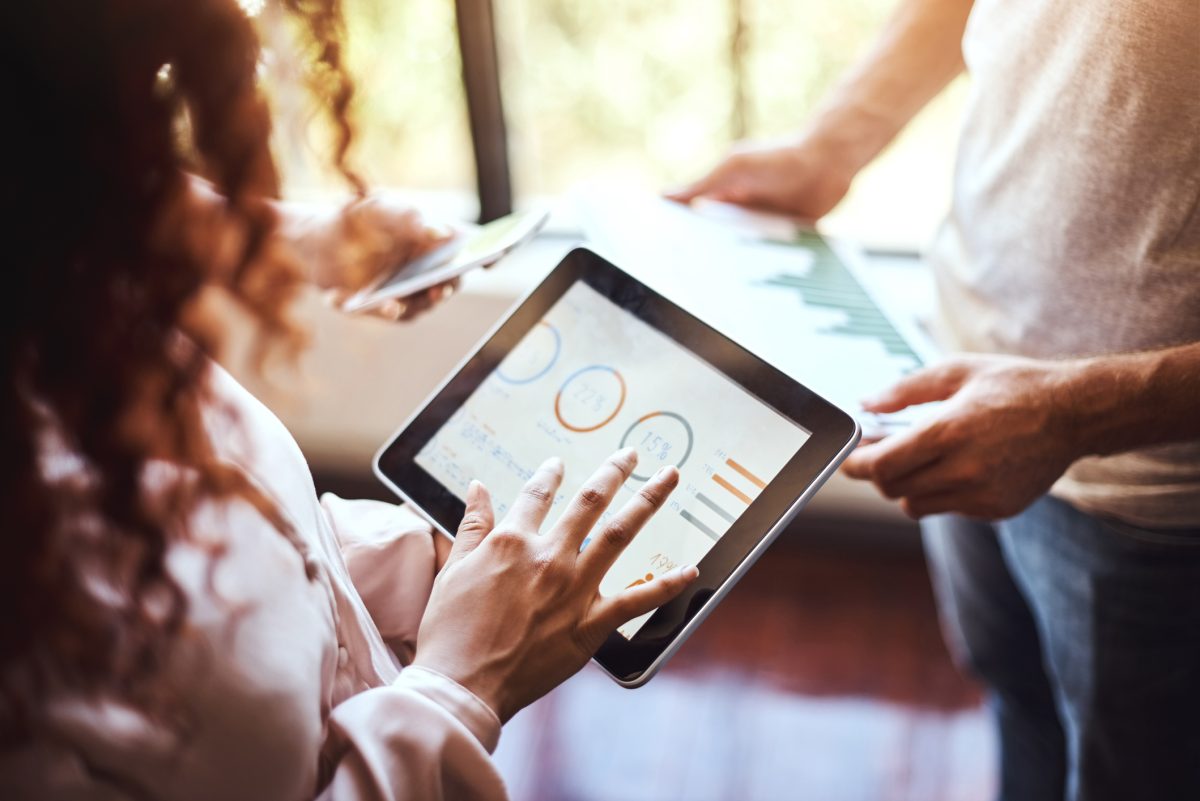 Google Analytics is a fantastic tool to measure your marketing ROI. With Analytics, you're able to learn how customers interact with your website and determine the effectiveness of your marketing channels.
But at the end of the day, the amount of data available in Google Analytics can be extremely overwhelming. And while the current real estate market is beyond red-hot, we expect inflation, world unrest, and higher interest rates to pump the brakes on homebuyer demand and confidence. Below are three metrics you may not be monitoring, but you should pay attention to be ready for a change in the market.
1. New vs. Returning Visitors
This metric is key to understanding if you're keeping your customers hooked. Casting a line is one thing, but it's the quality of the bait that will keep them on your hook so you can eventually reel them into a sale. 
Google Analytics sorts your website traffic into new and returning users. You should aim to keep these numbers as a 50/50 split. When your percentages start to dip lower than 40% returning users, it's a sign that you should take a step back and analyze why customers aren't visiting your site again. 
While Google can provide you with the numbers, it's up to you to collect information on why these patterns occur. Often lack of available homes, irrelevant content, and difficulty navigating your site will deter customers from returning.  
Rather than accept these numbers at face value, it's essential to take the data and act upon it. Take the initiative to fill your site with up-to-date, relevant content. Incorporating a blog, interactive floor plans, or further information about your company are great ways to draw your customers in. When you have availability, they'll trust you to build their dream home. 
2. Bounce Rate per Page & Traffic Source
Bounce rate offers valuable insight into how customers are navigating through your website. Through this metric, you can see what percentage of sessions begin and end on the same page. This tracking can also help you understand how visitors are using individual pages. 
It's essential to keep in mind that this metric is only helpful when considered in the context of what the purpose of each page is. Bounces don't account for the amount of time visitors spend on pages, if they hover over certain elements, or if they made a mental note to return later on. It is simply reporting if visitors left without triggering another internal request. 
Now, a high bounce rate doesn't necessarily mean that your site isn't successful. For example, if the page serves a single purpose—like a company directory—then it would make sense for the customer to leave the website after gathering that information. However, if your homepage has a high bounce rate, it likely means that there wasn't enough relevant information to move the customer further along the sales funnel. 
Explore how you can reformat your homepage to intrigue your customers and pull them further into your site. 
3. Location Report
Knowing where your customer base is located is critical when it comes to an understanding your demographic. This information can help you strategically place geo-targeted advertisements to drive traffic to your website effectively. 

However, it's important not to assume that your potential buyers are only those located within a fifty-mile radius of you. When you take the time to analyze the geographical data that Google Analytics provides to you, you will often find a hidden market of migration. These pockets of future customers will appear in locations you wouldn't typically expect. 

Once you fully understand your audience, you can reassess how to best market them. You can reach this newly discovered customer base with an ad geo-targeted directly to their area. 

When you direct your focus toward the correct metrics, Google Analytics can serve as a helpful tool that will help launch your company to the next level. We are experts at breaking down this data and helping you understand how to use it to your advantage. Contact us to learn more, or join us for future Builder Town Halls for more insight.

We look forward to seeing you at our next Builder Town Hall! Mark your calendar and register today for our April 1, 2022 session.

In the meantime, be sure to join our Builder Town Hall Facebook Group and keep the conversation going!

Tags: Google Analytics, Metrics, Website


Categorised in: Analytics, Digital Marketing, Home Builder Marketing & Sales