October 11, 2023
Clear Out Your To-Do List This Q4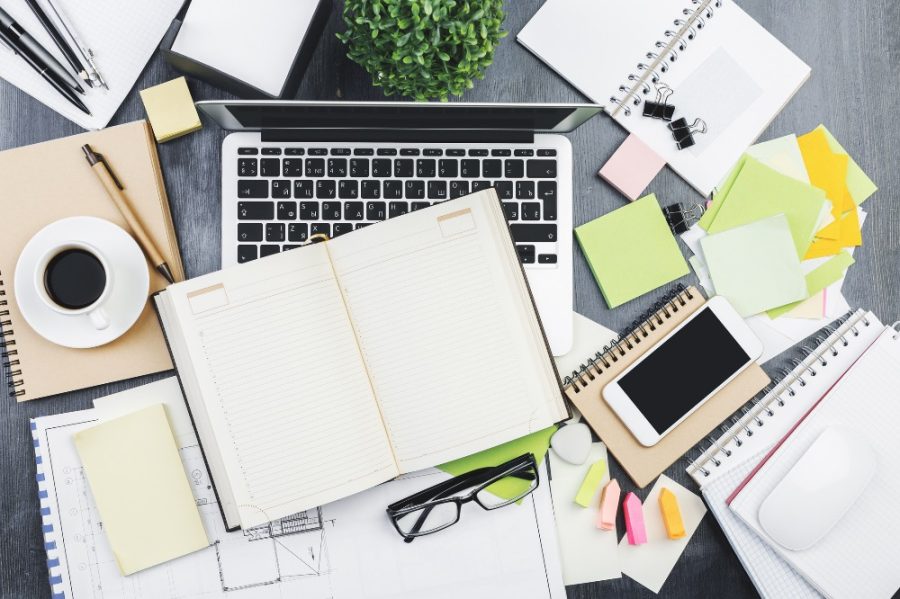 Fall is finally here! The leaves are changing. The smell of cinnamon, spice, and the crisp promise of cooler days fills the air. But as we eagerly pull out our sweater collections and happily sip on warm pumpkin spice lattes, it's impossible to avoid that dull ache in our gut that the end of the year is upon us. 
As we feel the fourth quarter pressure, we must remember one essential question: What remains?
All the to-do list items we said we'd do "later," the people we said we'd reach out to "when we have a minute," and the organizational tasks we said we would "save for another day" have piled up in an intimidating heap, like those pesky leaves covering your front yard.
It's time to throw on your gardening gloves, grab your rake, and get to work! Let's use this final quarter to finish what we started. This guide will help spark ideas on which goals to hone in on so you can end the year with a bang!
Analytics 
It's finally time to tackle the GA4 switch-over. For many of us, this task has patiently awaited our attention at the top of our to-do list for far too long. If you want to make the most of this last quarter and start the new year strong, you must knock this item off your list. 
Analytics, reports, integrations, networks, pixels, tracking codes, and remarketing tags should all be running smoothly by the start of 2024. With all of these systems in place, you can properly understand your digital marketing impact and how to improve it.
Website Audit
Yet another contender for the most procrastinated to-do list item, the website audit is a big task that will make a big difference in this year's final quarter. This item, however, has a bit tighter turnaround time than the former. 
Your website should be ready to rock and roll by December 26, 2023, in order to support the influx of January buyers. Be sure your inventory homes are up-to-date. Comb through each page and double-check that all the links are active and directing your buyers to the correct locations. Clean up your home page and update your call-to-actions to ensure that you're catching and holding your buyers' attention. 
Digital Deep Clean
This daunting task is a key factor in the overall efficiency of your operation. Take a moment to go through each digital tool that you're currently using — CRM, interactive floor plans, visualizer, website, customer experience, construction updates — and ask the following questions: 
How well do they all integrate?

Where are they fighting?

What inconveniences/extra work are you tolerating?

Where is there duplication, overlap, or double work?
Once you've analyzed the functionality of your tools, consider removing or replacing the ones that are not serving you. 
What Remains?
Finally, ask yourself what is the thing you've been telling yourself you'd do all year long? Whether it's a task personally, professionally, or as a marketing team, it's the season for action! 
Break down your action steps and create a plan to clear this item off your to-do list once and for all!
To reach your highest potential, you have to stay laser-focused and see this year to the very end. Take a moment to examine what remains and hone in on a specific goal so you can start the new year off on the right foot. 
Want more incredible industry insight? Join us at the next Builder Town Hall on October 18! In the meantime, be sure to join our Builder Town Hall Facebook Group and keep the conversation going! 
Categorised in: Builder Town Hall, Home Builder Marketing & Sales, Personal Development