May 7, 2020
4-14 Virtual Builder Town Hall Replay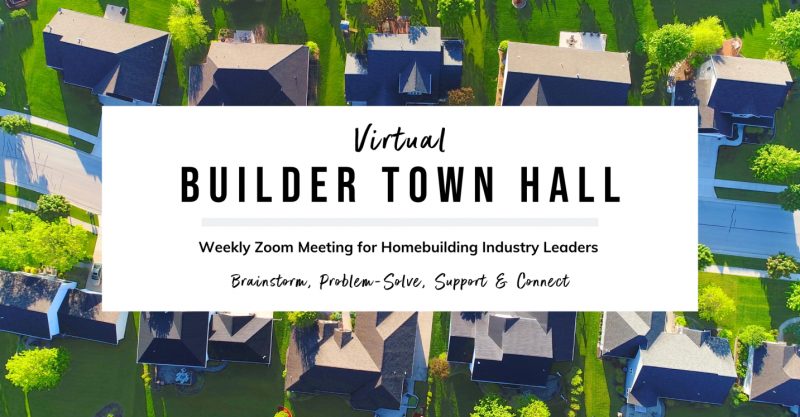 Did You Miss The Live Discussion On 4-14?
Don't worry! We're now offering playbacks in the blog.
How To Protect Your Backlog With Engaging Photos
Hosted by Meredith Communications, this event is a virtual Town Hall for Homebuilders who are looking for ideas, support, and solutions during these challenging times. Watch the "How To Protect Your Backlog With Engaging Photos" replay where we spoke with David Williams of RTP Photography!
Things you will learn from this meeting – how to:
1. Capture clear, crisp, stunning photos with your phone
2. Engage your customers under contract with proactive communication using weekly progress photos
3. Orient your phone horizontal or vertical to get the best shot
4. Use apps like Sun and Moon to plan the time of day to get the best photo
5. Photo editing apps and video email apps
6. Think like a marketer when you take a photo and be aware of what is surrounding the subject of the pictures
7. Move your position and the phone position to get the best angle
Like what you hear? Join us for upcoming Builder Town Hall Meetings! You can also join our Facebook group.
Can't make the live meetings? Be sure to check back right here each week for more insights. See you soon!
Tags: Builder Town Hall, Meredith Oliver, Virtual Town Hall


Categorised in: Builder Town Hall