May 7, 2020
3-31 Virtual Builder Town Hall Replay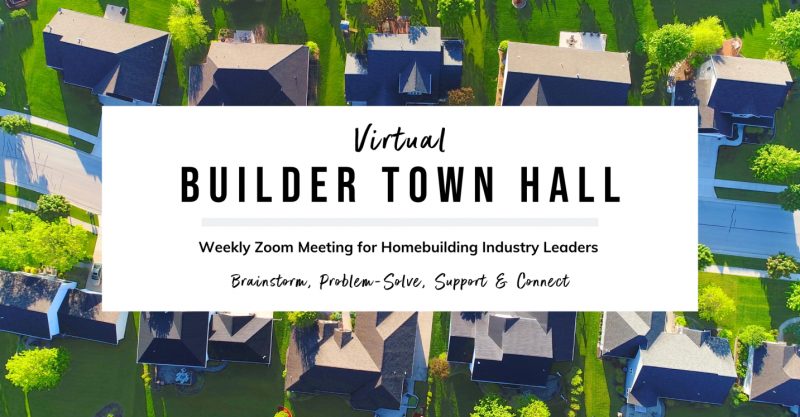 Did You Miss The Live Discussion On 3-31?
Don't worry! We're now offering playbacks in the blog.
Straight From the Top—Builder Owners Talk Virtual Selling
Hosted by Meredith Communications, this event is a virtual Town Hall for Homebuilders who are looking for ideas, support, and solutions during these challenging times. Watch the "Straight From The Top—Builder Owners Talk Virtual Selling" replay where Jeremy Jackson of JC Jackson Homes and Brian McCarthy and Sheena McTernan Ramos of Abrazo Homes unselfishly of their time, talents, and treasure in regard to discussions about the current situation and ways to continue selling and marketing new homes in a socially responsible way that keeps the builder open for business and protects the brand reputation of the builder.
Like what you hear? Join us for upcoming Builder Town Hall Meetings! You can also join our Facebook group.
Can't make the live meetings? Be sure to check back right here each week for more insights. See you soon!
Tags: Builder Town Hall, Meredith Oliver


Categorised in: Builder Town Hall