#WhatWeDo Wednesday – Website Evaluations
December 12, 2012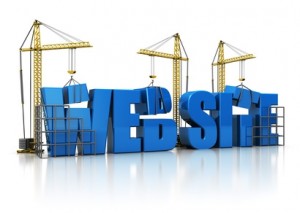 Written by Meredith Oliver
The most important element of your digital marketing strategy is your website. Think of it like the foundation of a house. It should be solid and sound before the next phase of construction begins. Don't waste time and money marketing a website that doesn't produce results.
How do you know if your website is producing results? How do you know when you need a new site or need to make major revisions to your site? A website evaluation can answer those questions and help you determine the next step. Just like we have annual medical physicals, it is also important to periodically review your website's content and functionality.
A comprehensive website evaluation should include a review of your Google Analytics data and examine the following aspects of your site: 1) Content, 2) Design, 3) Navigation, 4) Functionality, 5) Call-To-Action, 6) Experience and 7) Search Engine Optimization.
We offer a website evaluation service which includes a detailed scorecard and a web conference to review the results. If you decide to build a new website with us, you can apply the evaluation fee to the cost of the new site. 
You can learn more about what makes a website WOW in my book Click Power: The Proven System to Increase Sales. There are two versions of Click Power available; one for home builders and one for any small business. Learn how to connect your marketing and sales strategy into one powerful proven system that will increase your sales.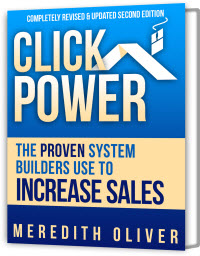 Paperback: $24.95
eBook: $9.95
Save 25% through Dec. 31 with promo code MERRY.
Categorised in: Home Builder Marketing & Sales, Uncategorized, Website Design, What We Do