#WhatWeDo Wednesday – MyHomeFound
August 22, 2012
Written by Meredith Oliver
This week I am proud to feature the MyHomeFound app in the #WhatWeDo Wednesdays column. This app is a fantastic Parade of Homes/Home Tour marketing tool. It's simple and elegant yet delivers tons of information to help consumers find a home tour in their area. And, best of all, one of the partners in the business, Chris Moody, is a fantastic human being and one of our best friends. I hope you enjoy learning more about MyHomeFound!

Guest post by Chris Moody of MyHomeFound.com
So, what is MyHomeFound? Sometimes called the "Parade of Homes app," this is a new smartphone app guiding people through their favorite new home tour.  Both the iPhone and Android apps feature home tours across multiple states.
MyHomeFound knows new homes like no other app.  We ensure accurate home locations within our maps where all other real estate apps do not.  With photo galleries, GPS functionality, saving favorites, one-touch connection to builders, vendors, and Facebook, our users have an enhanced experienced as they preview and tour new homes.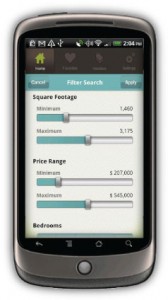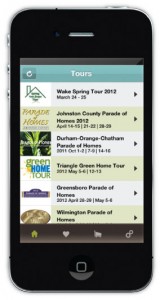 Don't use smartphone apps?  Our website displays all the same tours, information, and features on your PC or tablet.  Version 2.0 of our product suite was released in 2012.  Each year we look for new ways to provide content and connection for home-shoppers, home-owners, and home-lovers.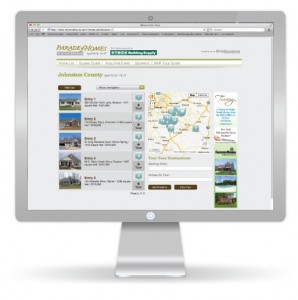 If you are interested in the MyHomeFound app for your next parade of homes, browse connect.myhomefound.com and contact us today!

#WhatWeDo, apps for home builders, apps for homebuilders, business apps, Creating Wow, marketing apps, Meredith Communications, Meredith Oliver, mobile phone apps, MyHomeFound, parade of homes app


Categorised in: Apps, Home Builder Marketing & Sales, Uncategorized, What We Do