What Will Make Your Fans Stop And Listen?
November 22, 2019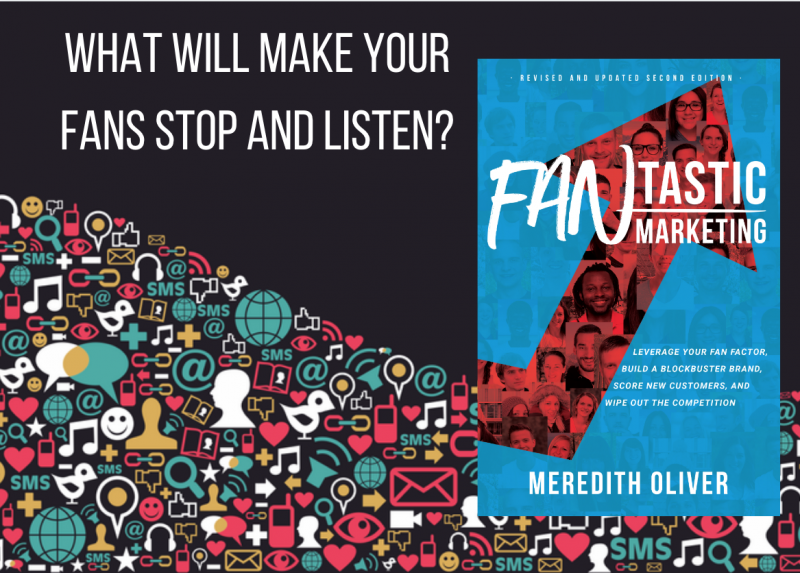 How do you overcome your customer's popcorn brain and multi-tasking mind? How do you compete with vast corporate budgets devoted to sophisticated and aggressive branding and marketing? The answer may surprise you.
Don't try to shout louder and more frequently than the competition to get attention. Don't try to outspend them in a traditional advertising war. Do exactly the opposite. Turn down the volume on the sales rhetoric, throw out the stuffy corporate brochures, and delete those awful death-by-PowerPoint fifty-slide presentations. Instead, whisper. That's right, pull the customer or client closer to you with an authentic whisper designed to appeal to the needs, desires, and goals of your target audience, the fans.
What would make your fans stop and listen? Here's the answer: when you make your message, content, and processes all about them, then and only then will they turn their multi-tasking minds away from the media storm, put their attention on you, and become engaged with your message. It's not enough to have fans. If you deliver a great product or service at a reasonable value, you will have fans. What you really need are engaged fans.
Engaged fans are never too busy for your message. They make time to listen to your message and purchase your products and services.
Engaged fans refer new fans. Word of mouth referrals are worth thousands of dollars of advertising and cost far less.
Engaged fans are repeat customers. They are loyal to your brand. It's a universal business truth that it's easier and less expensive to sell more to your existing customer base than it is to acquire new customers.
Engaged fans care about your success. They give valuable feedback on your products and services, feedback which will help you improve your offerings.
How engaged are YOUR fans?

Did you enjoy this blog? It's an excerpt from the revised and updated Second Edition of FANtastic Marketing. Order your copy now!

book release, FANtastic Marketing, Meredith Oliver


Categorised in: Book Release, FANtastic Marketing Tips