Toolbox Tuesday | How to Increase Your Social Media Following
January 30, 2018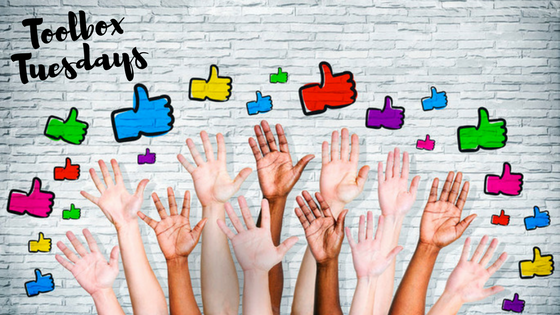 As you're looking at your competitors' social media accounts, do you wonder how they've managed to attract so many followers while you feel like you're struggling for every single one? You're not alone! Social media is critical to creating a group of people who know, like, and trust your brand – who will talk about it and help drive business. So how do your competitors get those huge numbers? Check out these tips and your following will blossom too!
Post Time
In real estate, location is key. In social media, post time is key. Schedule your posts after lunch when people are more likely to see it. Research indicates 3pm to 1am are the best times to post.
Post Frequency
The more you post, the more followers you'll get. Just don't always post about yourself! No one likes that. Share valuable information from other businesses or your favorite quotes.
Be an Informer
While on your personal social media accounts you're probably posting about anything and everything going on in your day – from what you had for breakfast to the rude guy at the coffee shop – when you're posting for business, the majority of your posts should be about other people/business. Businesses who post primarily about others have 2x as many followers. That doesn't mean promote your competitors. It does mean provide valuable information about related services/products.
Be Positive
There's enough negativity in the world. Make your posts a bright spot in a person's day. Connect with curiosity, amazement, and interest. Those posts will make people excited to follow you and get more content.
Know What to Post on What Day
Those daily trends might seem annoying when your personal feed is full of "Man Crush Monday" or similar posts, but when it comes to business, those daily trends are gold. They may not all fit your industry, but when you can, cash in on these daily trends.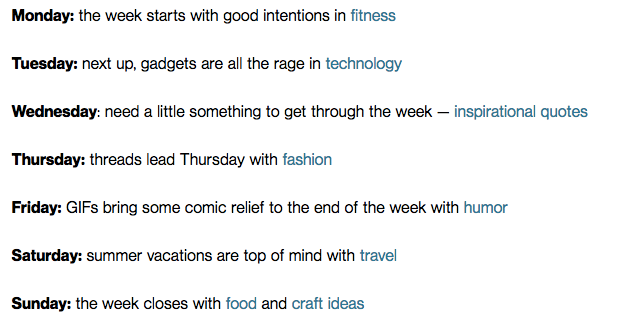 Use Images
Photos, especially on Facebook, give you 2.3% more engagement than posts without photos. Be sure if you're creating the image that you brand it with your website and/or logo in the corner so when it gets shared, you're getting noticed.
Interact
Your competitors may have a huge following, but how are they treating their followers? You can steal their followers by interacting with them. Don't get link-spammy. Simply provide the information they're seeking and not getting. They'll come to you.
Hashtags are a Must
They seem annoying, but they're a huge driver of engagement. On Twitter, using one or two hashtags equals 21% more engagement – more than that and it drops, so use your hashtags wisely on Twitter! Instagram also relies on hashtags, but here, the more the better. Many experts recommend between 30 and 50 to maximize each post.
Growing a huge social media following take effort, but it's also easy than you think. Try these tips for a month and see how many more followers you gain. For more information about growing your social media following, contact Meredith Communications.
Related articles across the web
Facebook, Social Media, Social Media Marketing, social media tips


Categorised in: Social Media, Toolbox Tuesdays