Toolbox Tuesday | What are 404 Website Errors and How Do They Impact My SEO?
February 20, 2018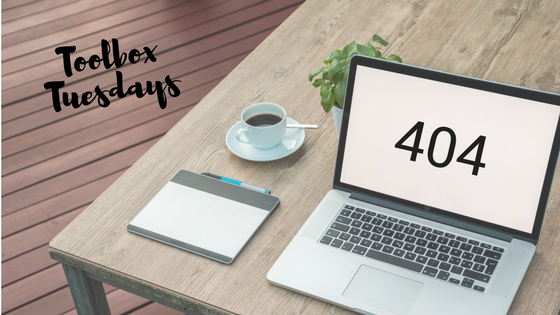 By now, you understand the importance of SEO in attracting the right people – those likely to buy your homes – to your site. You probably also understand that there are many factors to great SEO. In the past, it was thought that 404 errors didn't matter, but that's no longer the case. Before we look at how 404 errors impact your SEO, let's take a closer look at what 404 errors are.
What Are 404 Errors
Essentially, 404 errors indicate a site not found, but the specific issue dictates the type of 404 error and how much the error impacts your SEO.
External 404 Error – when another site links to a page on your site that doesn't exist. This happens (since you don't necessarily know who's linking to what pages on your site) and it's not a big deal for SEO.
Outgoing 404 Error – when your site links to another page/site that doesn't exist. This does happen, but it's a good idea to periodically review your outbound links as too many of these can make it seem like you're not an authority.
Internal 404 Error – when you have pages indexed within your site that no longer exist. This one is a big deal for SEO.
Why Internal 404 Errors Impact SEO
When Google, or another search engine crawls your site, if it comes back with a bunch of 404 errors, chances are it's going to interpret that as your site is under construction. Since user experience is king, the internal 404 errors will logically lead to a lower rank in the results.

When it comes to real estate and selling your properties, internal 404 errors are common. Why? Simple – as homes are sold, you remove them from your listings, creating a 404 error since that listing page still shows up in your index.

Right now, there's no plugin available to fix this, but a simple line of code can. Meredith Communications knows how to maximize your site and decrease internal 404 errors. Contact us today for a free consultation.

driving web traffic, Search Engine Optimization (SEO), search engine optimization for home builders, seo


Categorised in: Search Engine Optimization (SEO), Toolbox Tuesdays, What We Do