ROOMKEY: FANtastic Marketing or a Marketing Fail?
February 25, 2020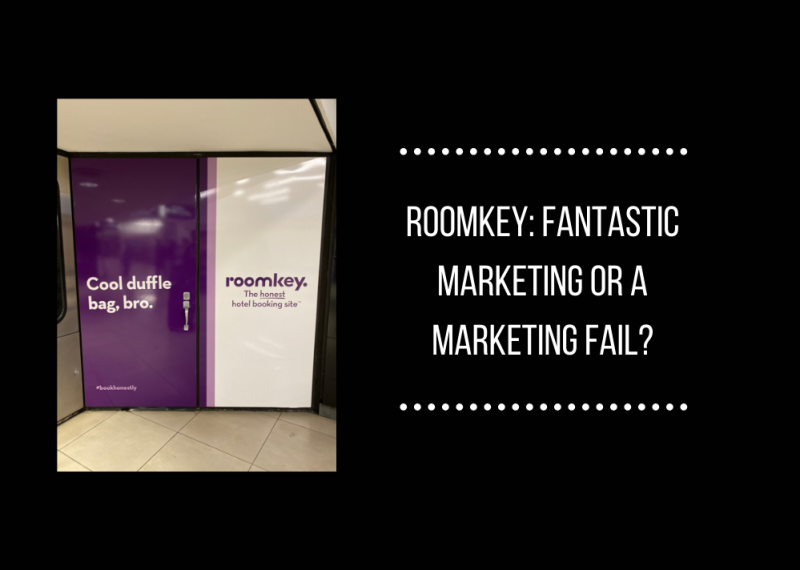 I travel a lot. It comes with the nature of my business. While there are days—even weeks—that are squished together and completely hectic, I thoroughly enjoy the opportunity to get out of my front door and into another part of the world. Additionally, I run across a lot of marketing campaigns in my travels that always make me think. Most recently the campaign that stopped me in my tracks (inside the Atlanta Hartsfield International Airport nonetheless) was: Roomkey "The honest hotel booking site."
According to their website, Roomkey, "won't pressure you." In getting their information directly from hotels, they don't claim there are only a few rooms left when that isn't the case in an effort to get you to book quickly. They also claim to not stand for biased reviews and property rankings. Finally, they book you with the hotel directly—it's not a third party site where your reservation gets lost somewhere in the internet. If you've ever had your reservation lost by a third party (ie: Orbitz, Expedia, Hotels.com) that last promise is super appealing.
But what gets you to go to their website and check them out in the first place? I'd have to say it is FANtastic Marketing. The kind that catches your eye and makes you feel something. Or maybe, as in this case, it spells out exactly what you (and everyone around you) is thinking. Here are a few of the funnier examples I stumbled across on my way through the airport.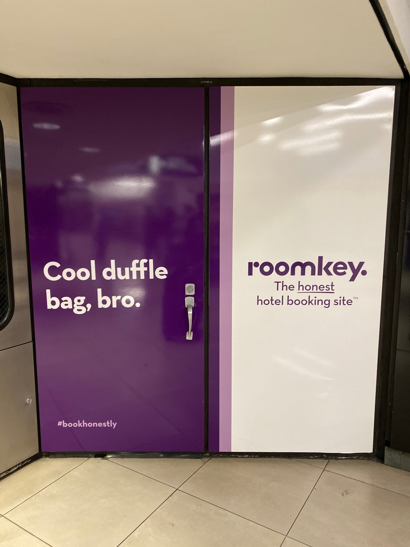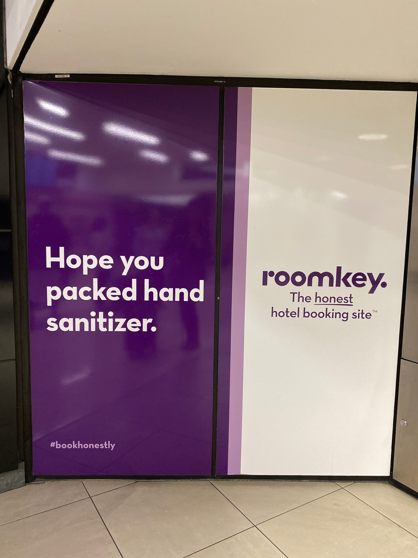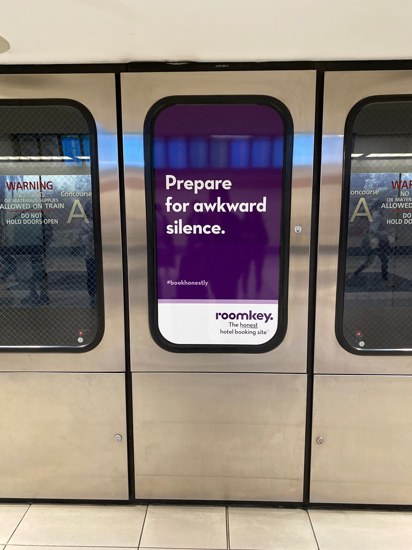 I will say that for as much as I love their humor aspect, there is one piece of their marketing that makes me question them. Any guesses?

In my experience, a company that has to spell out that they are "honest" tends to make possible customers more skeptical. In some cases, like mine, curiosity is peaked. I looked them up and wanted to know what they were about. In other cases, however, that one seemingly innocent word—honest—could be enough to make a potential fan write off a brand entirely.

So what do you think? Is Roomkey an example of FANtastic Marketing? Or Failed Marketing? Share your thoughts in the comments!

FANtastic, FANtastic Marketing, Meredith Oliver, Roomkey


Categorised in: Advertising, Content Marketing, FANtastic Marketing Tips