Review Your 2018 Google Analytics With These 4 Tips
January 3, 2019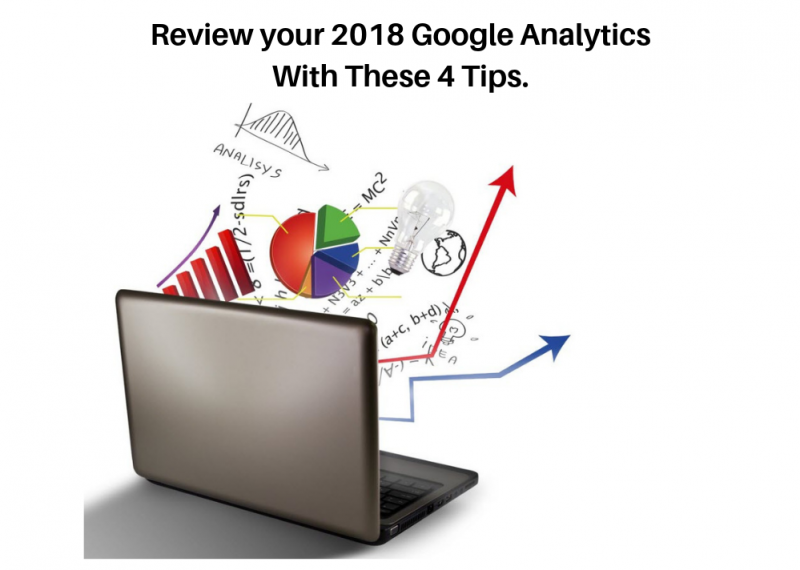 As you begin 2019, don't forget to take time to review your 2018 Google Analytics. Why? Doing so can help you gauge the performance of your website last year and give you insights into customer behavior. Using the following four statistics, revisit your analytics 2018 (and 2017 if your site was in operation, then). From there start planning your marketing strategy for this year based on your findings.
Total Sessions by Month
This part of your analytics shows traffic flow to your site each month. You should see peak seasons as well as slow times in these figures. If you were operational in 2017, compare these figures to the last year and see if they flow the same way or if there were any changes in traffic.
If you see a dramatic change in your traffic as you review your 2018 Google Analytics, check to see if you made any major changes to your site at that point. You might also look into any advertising you did at that time or campaigns you might have run. Your traffic count will show you if what you did was effective and if it is worth utilizing again in the coming months. 
All Traffic by Source/Medium
Look closely at these figures to determine where your visits are coming from so you know where to target your marketing. What was the quality of the traffic arriving to your site from each source? Which source created the most sales leads? Which source generated the fewest leads? How long did visitors remain on your site when they arrived and which source brought in visits that stayed on the site the longest?
These are just a few of the answers that you must ask about the performance of your website. Knowing these answers will allow you to improve or eliminate the parts of the site that aren't bringing in the customers.
The Behavior on Viewed Pages
Don't skip this step! Seeing how people behave when they land on your pages will give insight into what your visitors are searching for when they visit you. What pages draw the most hits? Which pages get the fewest hits? How long visitors do your visitors stay on each page?
Behavioral information shows what people are looking for on your site. Use this information to enhance some areas of your site going into the New Year. And remember: The relevancy of the content on your site is a leading factor to your overall success as a website owner. Don't be afraid to change out pages that aren't working. 
Conversions by Source
Are you ready to take a closer look at from where your conversions are coming from? As you review your 2018 Google Analytics, ask yourself: Which source drives the most quality leads? Which source drives the most conversions that end up buying my product/service? And which source does not seem to drive any conversions? All of this information allows you to focus on what works for your business to reach more customers.
Now What?
Every website is different. Even sites that focusing on the same industry can be unique. Different people from different sources will respond differently to a site. Learning what people want, where to find people who want or need your product, and what keeps these visitors on your site long enough to convert is crucial information. Don't plan your 2019 marketing strategy without first performing a review your 2018 Google Analytics.

Don't forget! At Meredith Communications, we offer tools and services to help you discover the customers you're looking for. For more information, contact us today.

Creating Wow, driving web traffic, improving web sites, improving websites, increase web traffic, increasing web traffic, Meredith Communications, Meredith Oliver, need a new website, Website Design, website traffic


Categorised in: Analytics, Digital Marketing, Lead Generation, Website Design