FANtastic Selling–the Companion Book to FANtastic Marketing
January 13, 2017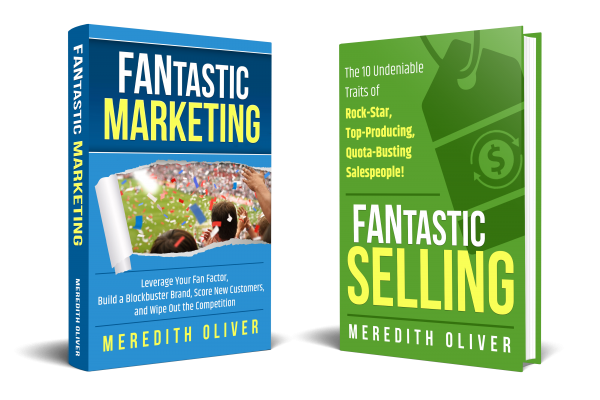 It's hard to get enough of a good thing. You may remember that back on Halloween, I released my brand new book, FANtastic Marketing. The reviews came fast and furious–and they were, well, fantastic! Readers loved the information I put out there–but they also craved even more. That's about the time I got the idea to create a companion book for FANtastic Marketing titled FANtastic Selling–and you'll want to read both books if you want to grow your business!
FANtastic Selling isn't just for salespeople. It's for individuals, just like you and me, who aren't necessarily born to sell–but whose businesses depend on sales in order to remain healthy.
The good news is that after reading FANtastic Selling, they'll not only have a starting point–they'll have a whole plan of action.
This all-new book will feature interactive exercises and questions that will help you apply the attitudes, skills, and behaviors of FANtastic salespeople to your career. This book will show readers how to:
Sell to the internet empowered customer
Ask insightful, meaningful questions your prospects will want to answer
Master the art of social selling
Persuade buyers with engaging presentations
Become a SuperFan of your fans
And so much more!
Plus, throughout the book, readers will be privy to my list of recommended apps which will help you to not only increase your productivity, but also your organization, social media management, and graphics.
I can't wait for you to get your hands on FANtastic Selling. It will help you discover the changes necessary to grow your business–and that's something you can't put a price on.

book release, FANtastic Marketing, Fantastic Selling, Meredith Oliver, Sales, Selling


Categorised in: Book Release, Content Marketing, FANtastic Marketing Tips