Increase Profitability With A Solid CRM Strategy
April 30, 2019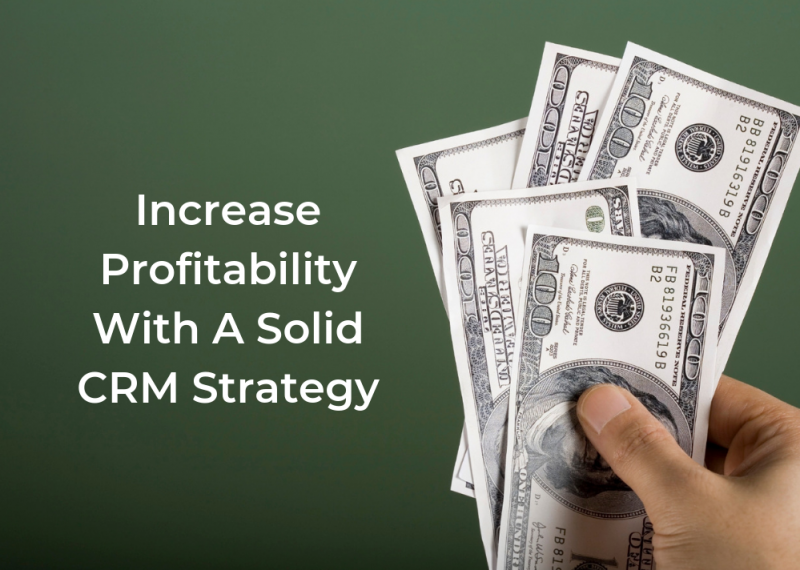 When you're a small business, everyone tells you that in order to grow you need to put the customer first. And let's face it. Without them, you wouldn't have a business at all. But putting the customer (or FANS) first is sometimes easier said than done. That being said, identifying what your customers want, where to reach them, and the effectiveness of your support system can be difficult. Then again, not identifying all of this information will probably hurt your profits in the long run. But Customer Relationship Management can help your business get on the right track. How? By helping you better serve your customers and ultimately, increase your profitability.
What is CRM?
Customer relationship management (CRM) can help you reach your goal of putting the customer first. CRM is a technology that helps businesses track individual relationships. In other words, it's people management. It tracks productivity, reduces costs, increases customer loyalty, and ultimately, improves overall profitability.
CRM systems track and compile data from a company's communications. It collects information such as phone numbers, addresses, when the customer was last contacted, and what was discussed. It can also track contact with email, websites, and social media channels. With the compiled data, companies can learn more about their customers and potential customers, measure marketing activities, and track customer service interactions. And all of this data allows your business to better serve your customers.
Three Reasons You Need CRM
To Better Analyze Your Data
While you may be able to collect data without CRM, the technology helps to centralize it. By having all the data in one place, you can see how all departments are doing at the same time. For example, CRM will compare total interactions to total sales. It will also identify effective channels of communication in relationship to total sales. Isolating data in different places is less effective and less actionable. CRM helps you compare and contrast customer interactions, giving you the opportunity to react faster and better target your efforts.
To Maximize Productivity
By analyzing the data from your CRM, you can be more productive because you will know what sales tactics and campaigns are most effective for your business. A CRM will show you who is actually buying your product or using your service (e.g. your target audience), and who is just browsing. When you understand the purchasing habits of your customers and fans, you will be able to better target your efforts, which increases productivity. And remember, CRM can help align your marketing strategy with the appropriate channels. For example, if email marketing is bringing back the most sales, marketing efforts can be channeled toward email. Making sense?
To Deliver a Better Customer Experience
CRM allows you to look at every single transaction through the eyes of your customers and fans. How do most people contact your business? How many sales did you make? This data gives you a way better understanding of what the customer wants, which will, in turn, improve customer satisfaction. And by having this information, you can better construct rules for workflow and customer support.
Selecting a CRM
Many CRM systems are available. So it's important to analyze your needs when selecting the right one for your business. The biggest thing to consider when purchasing a CRM: What are you looking to improve? Make sure the system you choose will provide the data that you need. Start by making a list of what you want your CRM to track and your business goals. Improved traffic? More sales?

When searching for a system, make sure you can check off everything on your list. A CRM should also integrate with your current software and provide training.

CRM, Customer Relationship Management, Meredith Oliver


Categorised in: Lead Generation, Small Business Marketing