How To Use Drones to Increase Your Home Sales
September 5, 2019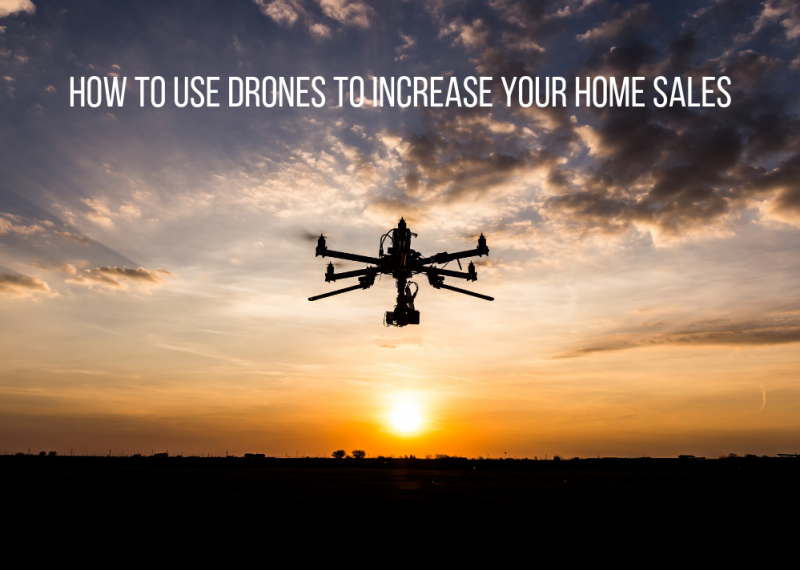 The way a home looks, both on the inside and outside, is obviously a major factor when deciding to purchase a home. Is the kitchen big enough? Are there enough bedrooms? Is there an open floor plan? But do you think of the bigger picture your customers imagine when it comes to buying their dream home? They often are looking to answer questions that don't always cross your mind as a home builder—because you already know the answer! Questions such as: What is the neighborhood like? What stores and businesses are nearby? What will my drive to work look like? 
When selling homes, it's important to answer these questions for your buyers. And a visual look at a home's neighborhood is one way to increase interest in a property—especially when you're offering things like model tours and open houses. Creating a drone video is a proven way to generate interest and give potential buyers a sense of place when it comes to their future home. In fact (insider tip) Google Analytics on many builder websites we've worked on show that drone videos are highly clicked on content! They answer some of the burning questions potential buyers have and are a FANtastic addition to your marketing plan.  
When you're creating drone videos, keep the following three things in mind:
Consider using a drone company.
Let's face it, we're in the home building and selling business, not in the drone business! Employing a drone company will save time and—as we all know—time equals money. A professional drone company will know how to use the drones and capture the type of video that you desire. They also will know all of the local laws, if there are any, associated with using a drone for this purpose. When working with a drone company, make sure to give explicit details about what you want to capture—but ask for their input, too! They might have ideas of footage around your community that you've never thought of.
Keep it short. 
A drone video doesn't need to be long to catch the attention of a potential buyer. In fact, shorter videos are more appealing. Stick to 30 seconds or less. I know, I know! But even though that doesn't sound like a lot of time, you can actually show a lot in 30 seconds. A quick video showing how close a home is to a shopping area, a park or schools, or a look at the details of a home from above will draw attention and keep interest.
Think social media. 
Sharing your drone videos on your social media channels will help draw quick attention to them and may even bring in potential buyers to your community! Buyers are increasingly turning to social media as their first stop when considering a house—so don't miss this opportunity. Boost your Facebook or Instagram posts to reach a larger audience, too.
Need more content marketing ideas for your home building community? Don't miss all of these amazing blogs by Meredith Communications!
Categorised in: Content Marketing, Digital Marketing, Video Marketing