How to Get More Shares for Your Blog
November 11, 2015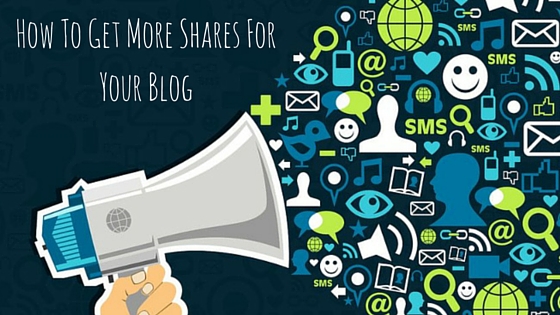 Imagine how much new business you could generate if more visitors read the useful information you publish in your blog. One way to get more readers is to create headlines for your articles that encourage social sharing.
Social media marketing firm CoSchedule.com studied its huge database of over one million headlines to find out what makes a headline shareable on social media. The company found that posts with a higher emotional value got more shares. They created a free headline analyzer that helps you:
Use headline types that get the most traction for social shares, traffic & search engine ranking
Make sure you have the right word balance to write readable headlines that command attention
See the best word and character length for search engines like Google and email subject lines, while also seeing how your readers will scan your headlines.
Try the Free Headline Analyzer Now
CoSchedule.com also discovered that positive or happy emotions do a better job of encouraging social shares. Why? These types of headlines trigger our emotions and help us imagine a positive outcome and better life.
Here are a few examples of how to modify a headline to make it more shareable:
Existing Headline: Tips for Keeping Your Taxes Organized All Year Round
New Headline: Super Easy Ways To Keep Your Taxes Organized All Year
Why It's Better: The new headline promises simple and easy advice. It's also more motivational than plain old organization.
Existing Headline: 12 Top Tips for Excellent Business Writing
New Headline: 12 Easy to Follow Tips for Better Business Writing
Why It's Better: These tips will not only make the reader's business writing better, but they are also easy to follow. That's a win-win.
Here are 5 tips to help you write emotional headlines:
Write 25 different headlines for every post – This may seem like a daunting number, but it will help you weed through the bad material until you come up with a winning headline.
Test your headline(s) in CoSchedule.com's Free Headline Analyzer
Eliminate anything below a "B" grade – Shoot for B+ or higher.
Add more emotion – Refer to the Power Words list (below) and see if you can add any additional words that would raise your score. Sometimes, all you have to do is rearrange the word order to gain a few extra points.
Publish, test and evaluate – Repost your content on Twitter with alternate headlines to see if you get more shares. Publish your real estate articles on social media more than once to see what works best for your audience.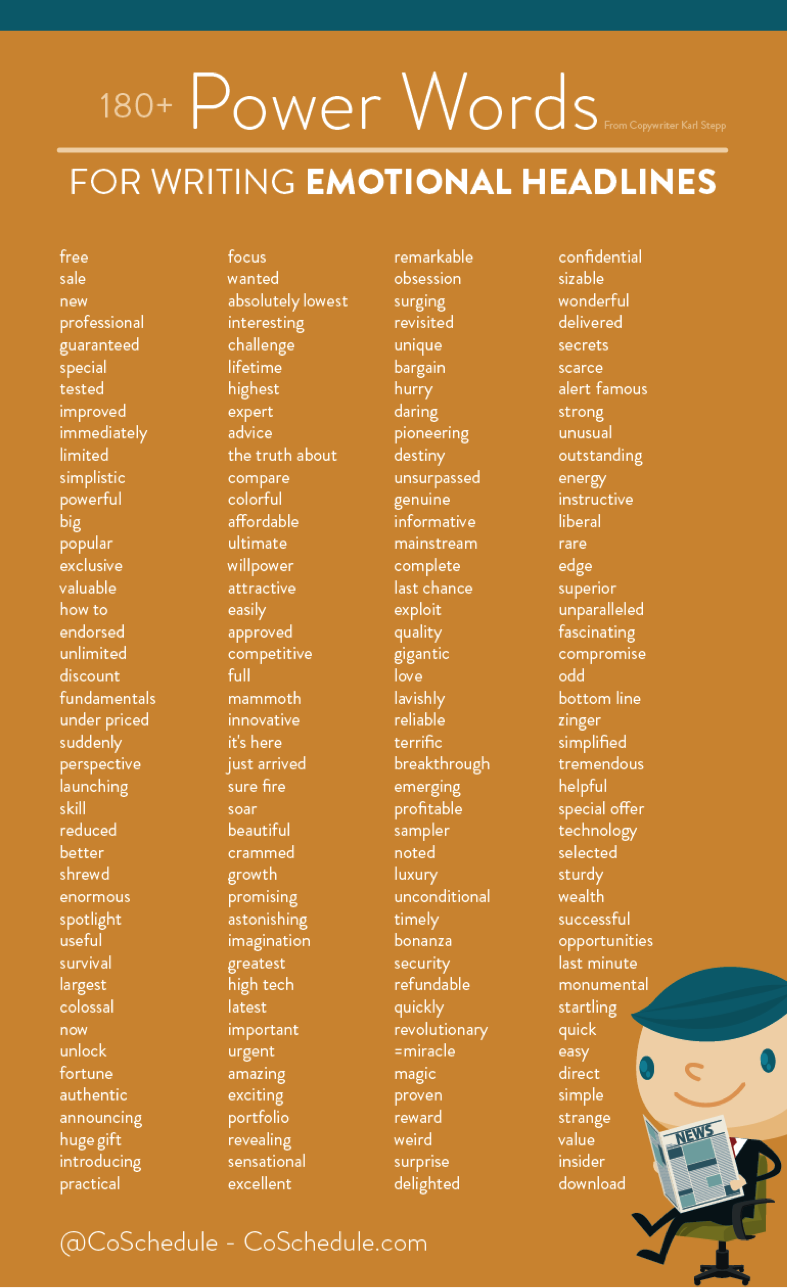 Don't have time or the desire to write articles for your real estate blog? Meredith Communications can help. Contact us today for a free quote.

Blogging, Copywriting, Headlines, Power Words


Categorised in: Blogging, Content Marketing, Home Builder Marketing & Sales, Social Media, Uncategorized