How To Drive Traffic to Old Blog Posts
January 6, 2016
Have you published a blog on your website for a few years now? If so, congratulations! You have built up a library of useful information that can serve as a powerful lead generating machine.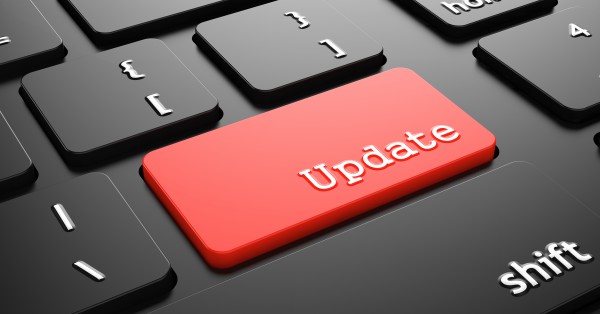 How do you effectively refurbish old content? The secret is to revise your old blog posts through one or more of the following techniques so they can attract new readers.
Read through your old articles and see if you can add new keywords to the content. This will help your articles show up better in the search engines and potentially attract new readers.
Create a roundup of old posts in one handy spot for your readers. For example, if you have several articles about home decorating, you could compile these into one blog post and include links back to the individual articles.
Make images more Pinterest-friendly, and that match your branding. Use Google Analytics to find your most popular posts of the past, and start here. Rework your images to make them more shareable on Pinterest (think vertical!) or to feature your current brand colors and fonts. Then, pin the new images on Pinterest, including a link to the blog post in the pin description.
Create a second post that riffs off the first and link back. Think of ways you can elaborate on old posts or turn several articles on the same topic into a series. Then link new posts back to the old ones.
Rework old titles to be more SEO friendly and shareable. Blog titles that contain power words and portray positive emotions get shared more often. Use CoSchedule.com's headline analyzer tool for help.
Lengthen posts and update their information. Google rewards websites that post current, useful information for web visitors. Look for opportunities where you can add new details to an older post to make the information more current for your readers.
Delete spam comments that hurt your credibility and site's aesthetics.
Use a plugin like Linkwithin, which displays links to several related articles along with images from the old content.
Use Addthis plugin, which allows you to display content from archives in engaging and interesting ways, such as showing the top trending content on your site.
Check out Tweetily. This plugin randomly selects one of your posts and tweets it automatically to drive traffic to your site. All you need do is set the time, number of tweets, and the type of content to share.
Use a "P.S." at the end of your posts. Instead of using a plugin like Linkwithin, you can manually add one or two related articles at the bottom of an old article. This technique makes it more of a personal recommendation to your readers, instead of relying on some automatic service.
Deep Link. Every time you add a new article, add links to older posts in your archives to attract new readers. This strategy is also helpful for general SEO purposes.
Proofread for mistakes and dead links. Use a spell checker on old posts and read through for any obvious errors, so you can correct them. Use a plugin like Broken Link Checker for WordPress to find any broken links on your site. Then, of course, fix them!
Schedule social media promotions of old posts. Instead of using Tweetily, schedule your own promotions on Facebook, Twitter or LinkedIn so you can personalize the updates to make more click-worthy. If you don't have someone on staff to do this for you, consider hiring a VA or social media manager to create three month's worth of social media updates.
Add a popular posts section in your sidebar.
Improve readability. As you review old articles, break up any long paragraphs into shorter ones of no more than 5-6 lines. Also consider adding subheads. Many blog readers like to scan articles before reading to see if the information truly interests them.
Have you tried any other techniques to breathe new life into an old blog post? If so, please share them in the comments below.

Blogging, content marketing, Pinterest, Search Engine Optimization (SEO)


Categorised in: Blogging, Content Marketing, Home Builder Marketing & Sales, Social Media, Uncategorized