How to Create Unique Content that Attracts Your Ideal Client
January 27, 2016
How do you communicate with prospects? You could extol the virtues of your product or service in a telephone conversation. But how many of those conversations can you actually complete in one day? If a phone call lasts one hour, the most calls you could make with a lunch break would be 8 calls a day. And that's if you did nothing else for your business the whole time.
Sounds pretty inefficient, doesn't it?
Imagine how many more sales you could make if you could bring hundreds, or even thousands of your ideal clients right to you each day.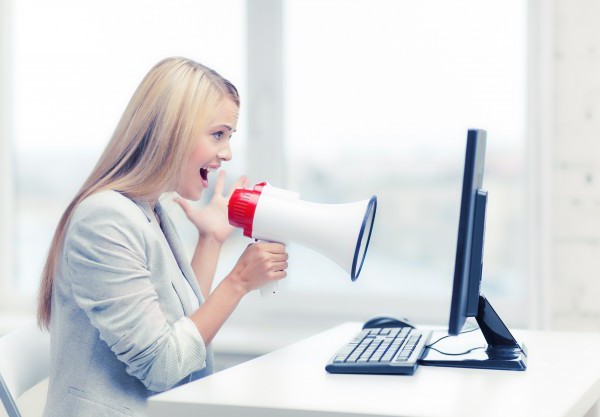 That's how inbound marketing works. A single blog post has the potential to reach vast numbers of prospects. And you don't have to be the one doing all the sharing. The beauty of inbound marketing is that you can build relationships with more people than ever before when you share smart content.
What is smart content? It can be a blog post, as well as a video, audio, or infographic. It actually doesn't matter what form it takes, as long as the content is a targeted, mindful attempt to meet the needs and wants of your ideal customer.
Smart content should possess these seven elements in order to be effective.
The content must be created with your ideal customer in mind, and use their language
Content should be helpful, informative, and/or entertaining. Focus on answering your customer's questions about your product/service.
Your content must be created on a consistent basis. Use an editorial calendar to help you come up with a schedule for content creation and stick to it.
Content should be able to spread quickly and easily via social sharing buttons and syndication.
All content should be linked to at least one of your products and services.
Always include a call to action. Focus on the benefits of responding. Remember, your prospect needs to know what's in it for them.
Your content must be measurable and produce a return on investment. Use Google Analytics. Track the number of social referrals and engagement, time spent on-site, conversion rates, etc.
Remember, it takes effort to cut through the online clutter. But if you follow these principles, your business should be rewarded with more customers and more sales.

Want help creating a content marketing plan for your business? Contact Meredith Communications today.

Blogging, content marketing, Sales


Categorised in: Blogging, Content Marketing, Digital Marketing, Home Builder Marketing & Sales, Uncategorized