How To Craft The Perfect Conversation With Homebuyers
September 10, 2019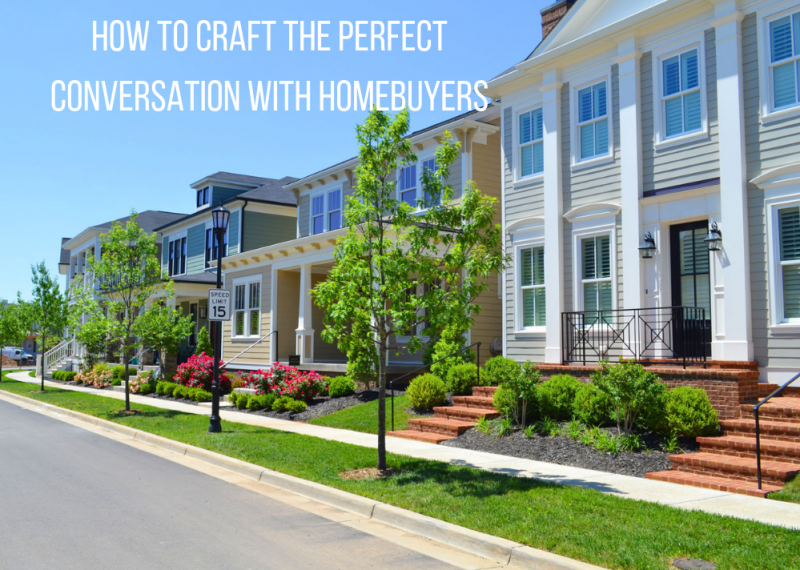 As a sales professional, what you present to your customers is important. That's why you have a marketing plan that includes social media and advertising. But your plan should also include customer conversations. How do you talk to potential buyers? How do you talk about your product? How do you answer questions? By having a plan for crafting customer conversations, you can potentially turn those conversations into sales. Customer conversations are especially important when dealing with potential homebuyers. In fact, they're key to connecting your customer to the right home—and spreading the word about your business!
When you're crafting conversations, consider the following:
Share information.
One way to start a conversation is to share what's new in the home building business. Introduce potential buyers to a product or a feature that is important or unique to your organization. Or tell them about something that is trending in the industry. This will give them something to share when they leave, or it may get you on the path to understanding what they need. 
Ask questions. 
It is important to have a core understanding of what your homebuyers are looking for. Ask them about what they want in a home and if they will be first-time homeowners. Ask about features that they are looking for in a home. It's also good to take a few minutes to get to know the customer! This will help you to better understand them and their needs. Ask follow up questions as necessary to clarify the customer's responses. 
Don't talk too much; take time to listen.
It's easy to get caught up in meaningless chitchat. Your customer's time, however, is too important to waste on too much conversation not related to what they are looking for. It's also important not to dominate the conversation. The conversation needs to be more about the customer, so listen to them carefully. By listening to your customer you will understand where they are coming from and you will be able to respond appropriately. Don't interrupt when the customer is talking. 
Acknowledge and Respond
It is important to acknowledge that you understand what the customer is looking for. You can do this by repeating back their request to show that you understand them. If they need a four-bedroom home with an open floor plan, or if they want to make sure that their home will be close to a school, repeat back these requests. After receiving confirmation from that you understand, it's time to respond with what you have to offer. 

Crafting conversations is the key to selling beautiful homes and great communities. Without them, potential homebuyers will quickly move on no matter how wonderful your offerings—because they have so many more options! If you appreciated this blog about crafting conversations, don't miss my book FANtastic Selling. While this blog wasn't an excerpt from the book, there are many more helpful seeling tips within the book's pages!

conversation, Fantastic Selling, homebuyers, Meredith Oliver


Categorised in: FANtastic Selling, FANtastic Selling Tips, Lead Generation