How to Get More Likes for Your Selfie
March 23, 2016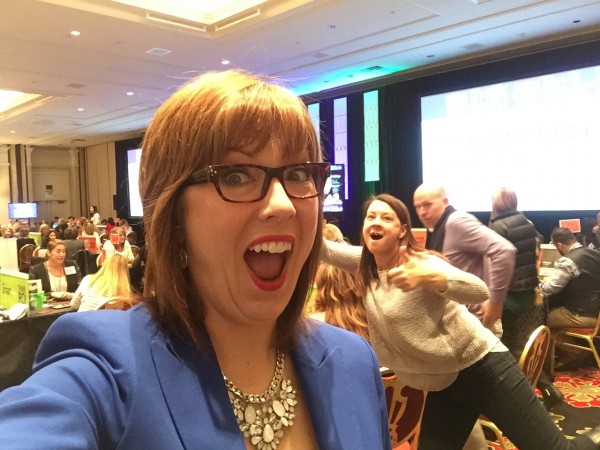 What do selfies have to do with social media marketing? On the face of it, pardon the pun, you may think the answer is, "nothing." But the fact is, posting a selfie on Instagram can play a strategic role in marketing your business. The key word in that sentence is "strategic."
If you're a real estate agent, you could post a selfie of yourself and the clients who you just helped buy or sell a home. You could post a selfie while you're attending a business conference. Or you could post a selfie with a new product your company just launched. You could even offer a discount to your customers and clients with every selfie posted with a relevant company hashtag on Twitter or Instagram.
The power of the selfie comes in getting it seen by your followers and potential customers. That's where you need the power of science to help you out. Dan Zarrella of Hubspot studied over 160,000 Instagram images tagged with #Selfie to find out what makes for a popular selfie. He looked at filters, tags and colors and came up with the following findings:
Selfies that featured cooler shades of blue greens correlated with more likes than warmer reds, yellows, oranges and pinks.
The most popular selfie images also contained the following tags: #pretty, #boy, #daily, #girl or #hair.
Tags that requested an action were correlated with more likes than the average selfie. For best results, try adding one of these tags to your #selfie: #l4l, #likeforlike, #like4like, #follow, #follow4follow, #tagsforlikes, #followme
When it comes to #selfie popularity, the more tags associated with your picture, the better chance you have of garnering more likes for the image. Buffer, the social media marketing company found that Instagram posts with 11+ hashtags had the highest rates of engagement.
Selfie posts that use the Instagram filter Willow or no filter at all, were most liked, followed by High Contrast and Saturation filters.
Selfie posts that included the tag #nofilter saw many more likes than those posts without that tag. However, nearly 30 percent of these #nofilter posts actually used a filter – most commonly Valencia and Amaro.
The least liked selfie tag was #drunk. Let's face it, if you are posting a selfie for business purposes, that hashtag should NOT be used under any circumstances!
Need help planning an Instagram strategy for your business? Contact Meredith Communications for a free consultation today.

Real Estate, selfie, strategic


Categorised in: Content Marketing, Social Media, Uncategorized