Gadgets and Apps to Make Your Holiday Travel Jolly
December 20, 2016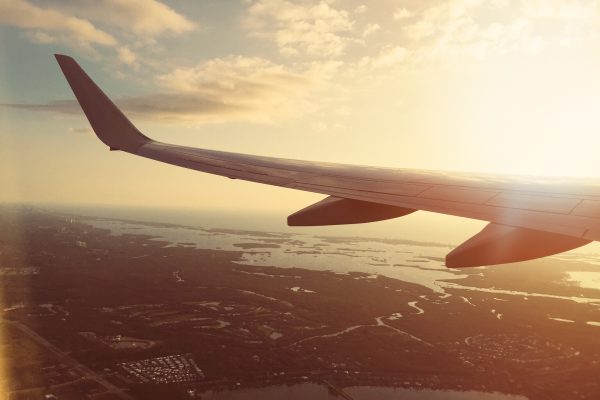 According to AAA, more than 103 million Americans—the most on record—are expected to travel for the year-end holidays. It's a 1.5% increase compared to 2015. As anyone who travels during the holidays knows airports, train stations, and even roads are packed with people. However, if that thought gives you one big headache then I have good news. Be festive this holiday season–and remember to share the joy with friends and family who may be traveling, too.
Tech
Portable Batteries: More and more businesses are installing charging stations. However, if you've ever traveled with tech, you know how difficult it can be to snag space at an outlet. Portable batteries, available to charge everyday tech like phones, tablets, and laptops, can keep your gadgets juiced up and ready for use. I recommend the Mophie chargers and phone case chargers which you can pick up at Best Buy, most airport tech stores and/or order from Amazon.
Wireless Hotspot: Don't fancy the idea of using public WiFi during your travels? Invest in a WiFi Hotspot device. Many smartphones have hotspot capabilities. Speak to your cell phone provider for more information about how to activate your mobile hotspot and how much it costs. If you phone doesn't offer a hotspot, you can invest in a hotspot device at your mobile phone carrier store or local electronics store.
Translators: Stuff your language guide back into your suitcase and invest in a translator, such as a Sigmo, instead. A portable gadget that translates 25 languages in real-time, it's an invaluable piece of technology that can have you feeling comfortable in a foreign city in no time this holiday season.
Luggage Monitors: If you've ever lost your luggage, you know what a pain it can be. Luckily, today's tech allows you to track your baggage anywhere by way of your smartphone. It's a handy tool to have, especially this holiday season when there are so many opportunities for luggage to get lost or left behind. Trackdot is a popular option.
Apps
TripIt: Travel has a lot of moving parts. In addition to flights, you may also need to consider train schedules, rental cars, hotel reservations, and fun-filled activities. Using TripIt, you can keep all of your information about your trip (or trips) in one place. Simply forward the email confirmations to plans@tripit.com and all of the details will be uploaded into your TripIt account organized by trip.  Access it by computer or your smartphone app. If you travel often, consider upgrading to the Pro version and TripIt will monitor all of your travel rewards accounts and notify you of fare changes.
SeatGuru: Booking a last minute flight this holiday season? Consult SeatGuru before you buy. This nifty app, which was launched in 2001, allows you to browse airlines and aircraft type plus it lists all amenities available on a flight including whether the plane has WiFi and power outlets. It will also tell you which seats you'll want to avoid. It's sister app – GateGuru is also a life saver if you need to know what food, services, and retail therapy options are located near your departure or arrival gate.
Airline Apps: Know which airline you're taking this holiday season? The applications available today for airlines are incredibly advanced. You can access (and scan) boarding passes from your smartphone, check flight status, check in, rebook flights for missed connections, and much more. In addition to the airline's app, you also should check and see if they have an entertainment app that is needed to be able to watch TV or movies during the flight. Typically you will get an email a day or two before your flight with a link to the entertainment app. Pay attention and load it ahead of time.
AND, here's a list of a few more travel apps that are on my phone! I love them all I can't stop. #addictedtotravelapps
Airbnb
Airtime Player
American Airlines
Booking.com
Dollar Car Rental
Expedia
FlightBoard
FlightStats
Flight Update Pro
Fly Delta
Gogo Entertainment
HHonors
Hotels.com
Hotwire
IHG
Marriott
Onboard Player
OpenTable
Southwest
SPG
TripAdvisor
Uber
United Airlines
Wallet
Waze
Yelp
There are many gadgets and apps available to help make holiday travel jolly. Be sure to research what is available to help get you through the chaos–I think you'll be surprised!

apps, Creating Wow, Meredith Communications, Meredith Oliver, Technology


Categorised in: Apps, Technology