FANtastic Marketing Friday: Week 2
October 14, 2016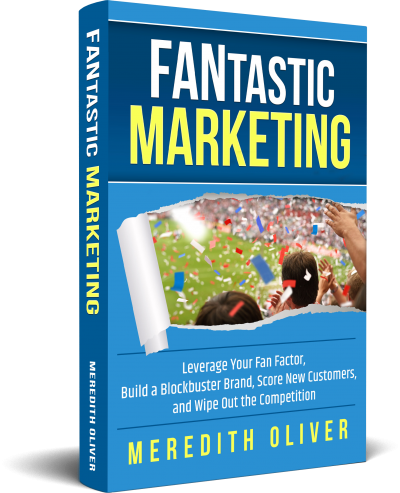 Another week, another great insight coming your way from my upcoming book, FANtastic Marketing. Set to be FANtastic Marketing on Amazon.com for your reading pleasure on October 31, FANtastic Marketing is anything but a boring, out of touch guide to marketing your business in today's tech savvy world. This book touches on everything from developing content unique to you to managing your flurry of social media platforms to keeping on top of your customer reviews. Of course, that's just the first few chapters! Don't forget that when you pre-order today you'll save almost half off.
In honor of my upcoming book release, I'm writing a series of posts which have been ripped straight from the pages of FANtastic Marketing. Discover real-life examples of how this book will help you take your marketing from eh to amazing!
Today's example of what makes for FANtastic Marketing:
Remember: Today's Consumers Take Multi-Tasking to a Whole New Level
Not only do consumers spend significant time consuming media, but also do many consumers pay attention to more than one media source at a time. Researchers call this media multitasking. Today's people often wake up with the phone within reach, switch on a custom Pandora or Spotify music station, add the muted television set to a cable news channel, check email, scan the Facebook feed, and then text a few friends (and all this before shower and coffee). Some even media multitask in the bathroom!
It's not that you don't want to pay attention (in most cases). Instead, you multi-task partly because you feel compelled to do so and partly because there's so much information available that you feel you have little choice but to spread your attention among several media outlets at once and hope something sinks in.
The ability to focus on one thing at a time has been forever changed in the day-to-day realities of modern life. Of course, you're not the only person out there multi-tasking. Your fans are, too!
How do you get through to your fans? Find out when you read FANtastic Marketing on October 31! Pre-order it today.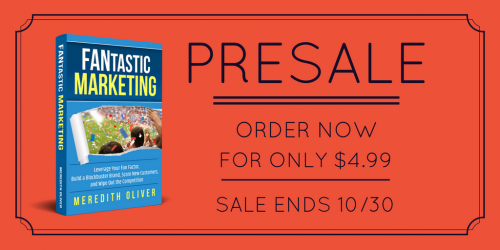 Digital Marketing Book, FANtastic Marketing, Online Reputation Management, Social Media, Website Design


Categorised in: Book Release, Content Marketing, FANtastic Marketing Tips, Meredith Communications News, Small Business Marketing, Social Media, Uncategorized, Website Design