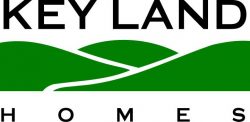 Time For a Mobile-First Design Refresh
---
Who
Key Land Homes has been building family-friendly, affordable homes in 15 communities in the Minneapolis-St. Paul region since 1983. Their commitment to quality construction and processes, customer-focussed home-building guidance, and value have earned them accolades and a reputation as one of the region's top builders.  Clients, in turn, appreciate the honesty, integrity, and respect shown them throughout the buying and building process.
Needs
It was important to Key Land that their new website conveys a company and culture that was fun, community-minded, and flexible. Recognizing, too, that clients spend more and more time researching and pre-shopping, it was also vital Meredith Communications create a visually beautiful and technically seamless experience. Innovative and modern, the new site was not only designed to look better, but also to help Key Land Homes grow their business.
Did
In addition to an all-new website graphic design, we incorporated the very latest in SEO, Google Ad Management, mobile responsiveness, and blogging services to optimize traffic and deliver ROI results quickly. Every design and tech decision for this website prioritized the mobile experience. We choose WordPress for the site CMS (content management system), specifically for our proprietary and custom WordPress Content Management System called Catalyst™.