5 Reasons Why You Should Attend the International Builders Show
December 18, 2017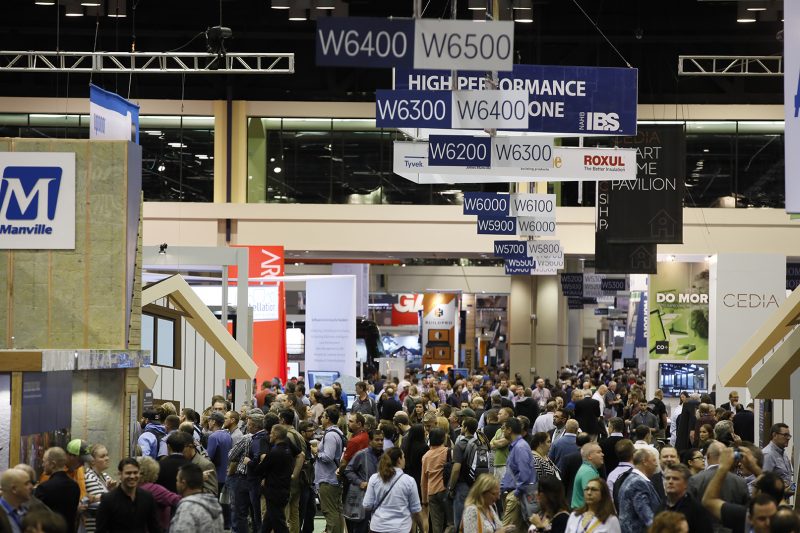 The 2018 International Builders' Show (IBS) is in Orlando again this year! It's coming up fast, January 9 – 11, so get registered today. IBS is the largest annual light construction show in the world, every year attracting 60,000 visitors from 100 countries. IBS is both fun and educational for builders with a variety of networking activities, classes, and exhibits to help you be the best builder in the business. There are many reasons to attend. Here's my top five.
Marketing Educational Sessions
As a builder, one of the biggest challenges you face is selling your homes. In the best of circumstances, you have buyers before the build is complete. In this day of social media and digital marketing, it's more important than ever to stay on top of marketing trends and truly understand how to target your market. The marketing educational sessions at the Builders' Show will teach you how to do just that.
Networking
Meeting people in the field is key to growing your business. They often provide referrals or complementary products and services you can use to make your buildings more popular than ever. Unlike many networking events where you wander around with a beer in one and business cards in the other, the House Party offers a chance to meet new colleagues and friends with a backdrop of live music.
Awards
Being best at anything takes time, effort, and support. At the International Builders Show, we make time to celebrate individuals and projects that are outstanding. Support them at the awards sessions and learn how they did it so you can be recognized too!
Home Tours
As a builder, you're always showing off your model homes to potential buyers. Come to the Builders' Show and tour model homes showcasing the latest and greatest products and practices in homebuilding.
It's FUN!
Honestly, what could be more fun than connecting with fellow building pros? They speak your language and understand the ins and outs of what you do far better than anyone else. Plus, it's in Orlando!
BONUS Reason: Meredith is Delivering 3 Brand New Programs!

IBS, International Builders Show, Meredith Speaking, NAHB, National Association of Home Builders, networking, Small Business Marketing


Categorised in: Home Builder Marketing & Sales, Marketing Mondays