3 Ways CRM Improves New Home Marketing
August 2, 2018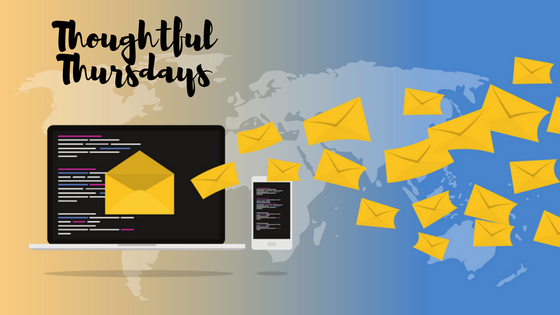 This week for our #ThoughtfulThursday column we have Thaïs Cuffy, Marketing Manager for Lasso Data Systems. She's sharing 3 (of the many!) benefits of having a CRM in your sales process. Some of the points she highlights include controlling messaging with welcome emails and the ability to track analytics and engagement with potential clients. Read on to learn more!

---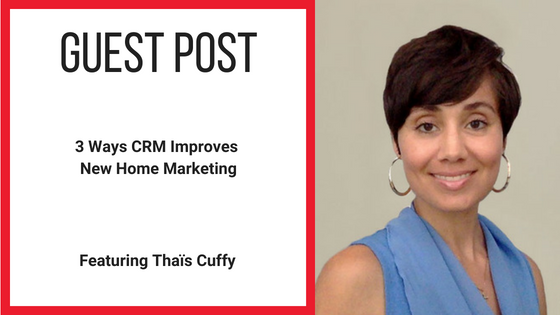 We often hear how Customer Relationship Management (CRM) benefits the sales process, but did you know it can be just as valuable to new home marketers? CRM gives you powerful insight into campaign performance, leads and prospects, and offers tools to communicate more effectively. Here are three ways (of many!) CRM can help improve new home marketing:
1) Control Messaging & Set Expectations with Welcome Emails
Whether you have contact forms only on your website or rely on a mix of a website, listing directories, and social media to capture leads, make sure that every single form feeds directly into your CRM. Not only does this enable immediate follow-up from your sales team, it allows the marketing team to control messaging and branding via an auto-reply, or welcome email.
Welcome emails generate five times the click rates and four times the open rates compared to other mass marketing emails (Experian). They should be carefully crafted by the marketing team to reinforce brand awareness and set prospects' expectations. The success of these emails is best tracked when they all originate from the same CRM system.
When all leads feed into one system, reporting is standardized, and marketers can compare campaigns to make informed decisions going forward.
2) Understand Prospects with Website Analytics & Lead Tracking
There are a variety of analytics tools to study website activity. While Google Analytics is the most popular, having a tool built into your CRM that analyzes individual registrant behavior helps marketers understand who has taken action on the website.
More detailed lead tracking through a CRM not only gives insight into general website activity, like views, time on site and bounce rate, it also tracks specific pages a registrant has visited, where that person came from on the Internet and gives sales agents real-time notifications when a prospect is live on the site.
This level of lead tracking gives marketers powerful insight into how active leads engage with the website, so they can create more focused and relevant content.
3) Segment and Personalize for Greater Impact
There is no better tool that allows a marketer to segment and personalize a list than CRM. When prospect profiles are completed with detailed contact and demographic info, along with interests, preferences, and timelines, a marketer is sitting on a communication gold mine. Email campaigns can be tailored to specific segments of the database with information that is personal, relevant and timely. The days of "batch and blast" are long gone. Today's customers expect information that matters to them, and CRM is the way marketers can discover and send it.
Once an email campaign is sent through your CRM, tracking its success is critical to the performance of future campaigns. With email analytics, a marketer can see not only delivery and open rates, but more detailed information, like which email links were clicked. Additional campaigns or follow-up emails can then be created around a prospect's very specific interests. With CRM, it's easy to perform A/B testing to determine which types of email content resonates best.
Your CRM tracks a wealth of information about your prospects. That's why it's such an important tool for marketers to use and understand. Go a step beyond measuring campaign performance and understand the people who are actually taking action – the leads and prospects in your CRM.
About the Author – Thaïs
Thaïs Cuffy is Marketing Manager for Lasso CRM, a leading Customer Relationship Management solution for new home sales and marketing professionals. She has over 10 years of marketing experience in the real estate industry, having worked for one of the Southeast's largest agencies before joining Lasso. Thaïs is a talented writer and editor, and has freelanced for a number of print and online publications, including Building Women magazine. She is a licensed real estate agent and holds a HubSpot Inbound certification. Follow Lasso CRM on Facebook, Twitter or LinkedIn.

Creating Wow, Customer Relationship Management, New Home Sales Training, Small Business Marketing


Categorised in: Guest Blogs, Thoughtful Thursdays