Guest Post: Once is Not Enough, or, The Art of Repurposing Your Writing
September 28, 2017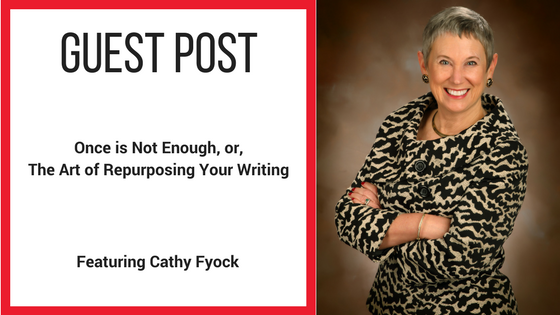 Are you a thought leader? If you are in sales or marketing, your answer better be, YES! In today's world, the best sales and marketing professionals are thought leaders who generate and share new ideas. Today's buyer, whether it is a consumer buying a new home, or a home builder buying marketing services, expects you to be an expert in your field. Someone who can give them the real scoop on what it's like to use a product. This week's #ThoughtfulThursday blogger helps thought leaders learn how to express themselves more effectively with the written word. Think you have a book in your but don't know how to get it on paper (or screen)? Cathy Fyock can help! And, if you are a new home salesperson or marketing professional, and think this doesn't apply to you — I have an oceanfront property in Arizona to sell you as well. Enjoy!
---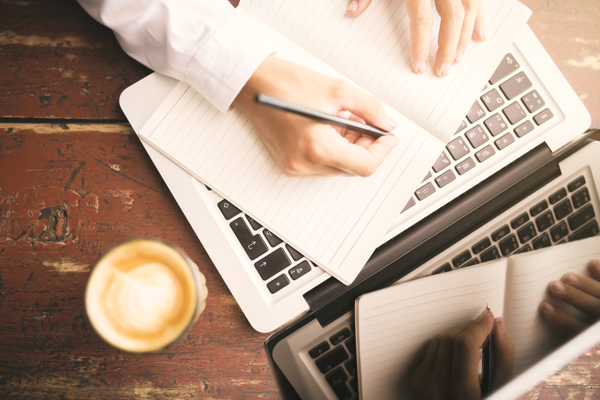 I have never been a particularly gifted writer. It doesn't come easily or naturally to me. Never once did a teacher tell me, "You know, Cathy, you should think about a career in writing." Yet here I am, a book coach writing blogs and books professionally.
I've often said, "I don't like writing, but I do like what having a book does for my career." I've since heard that Dorothy Parker said, in a similar vein: "I hate writing. But I love having written."
I don't like writing, but I do like what having a book does for my career. #Blog2Book
So, if I'm going to spend my creative energies writing and creating content, I want that content to count and count big! It should be no surprise, therefore, that I'm a huge fan of repurposing writing as a strategy.
If you think about it: as a professional or thought-leader, you are constantly selling your intellectual property (IP). There's no reason that IP can't be repackaged for many different media, like speaking, writing, training, consulting, coaching, and so on.
Even when you're focused on the material itself, be aware that you can publish that written material in many forms and formats: blogs, articles, books, training materials, and whatever others make sense for you.
Let's say that you've just written a weekly post of 350 to 800 words. That's a short piece of content, but even so, there might be numerous purposes for that short bit of IP. The blog post could become part of your next book (as I'm doing here). It could be incorporated in a new training program. You could tailor it for a specific industry publication—or generalize it for multiple industries. You could write it for staff, then change it up for managers or senior leadership.
Similarly, but in reverse: a new exercise you develop for a client training program could be repackaged and used as a series of shorter blogs, or incorporated into your book. Or, if you've already published a book, you could extract chunks of that writing for short blog posts.
When moving from one genre to the next, you'll need to see what works and what doesn't. For example: when converting training materials into a book, you'll need to flesh out the stories or the narrative that wasn't written. When turning a short blog into a longer academic article, you'll likely add research and cited sources and beef up the content. If you move from a blog to a training session, you'll need to consider how to make the material interactive and engaging to make that material "sticky."
If you've put blood, sweat, and tears into your writing, as I have, then repurposing your writing is a great strategy to ensure you're squeezing the maximum benefit out of your own work.
Activity: Have you been repurposing your writing? Consider the last article, blog post, or chapter you've written. What other formats could apply to this writing? Could it become an article, blog post, chapter, white paper, ebook, special report, workbook, handout, or something else altogether?
---
Meet The Author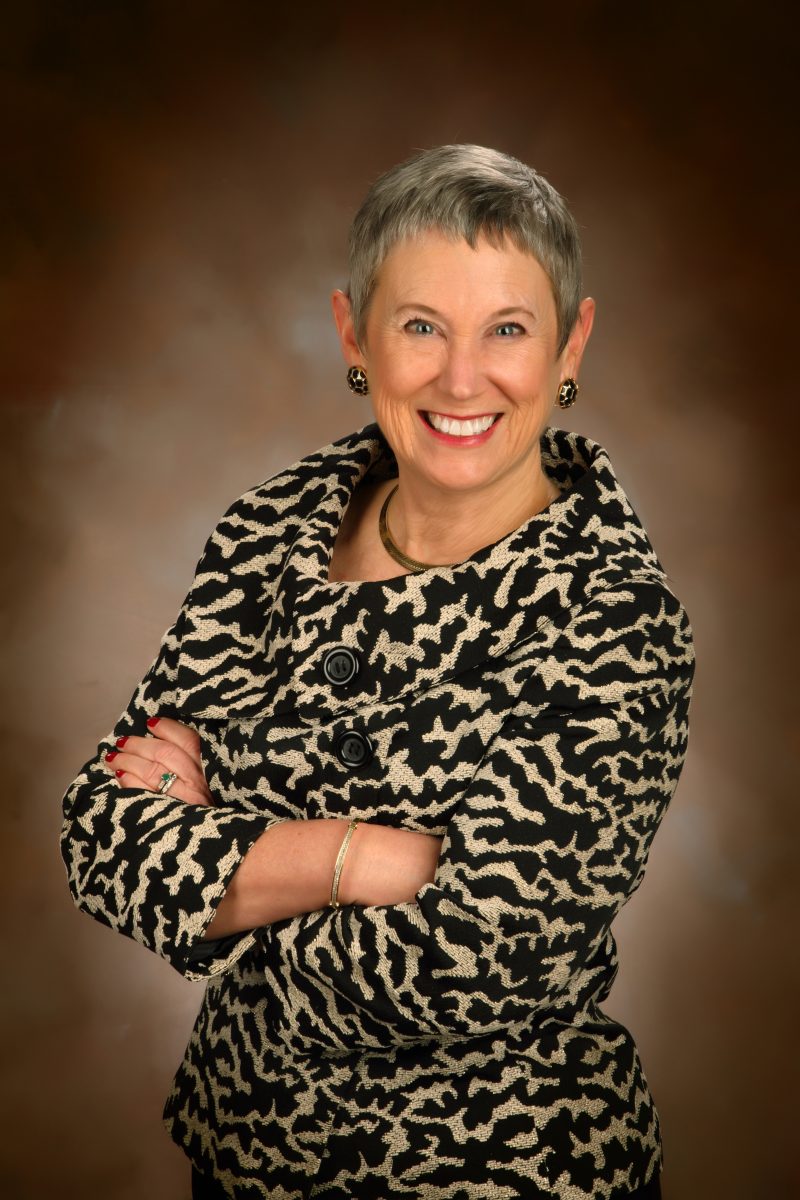 Cathy Fyock, CSP, is The Business Book Strategist, and works with professionals and thought-leaders who want to write blogs and books to grow their businesses. She is the author of eight books, including her most recent, Blog2Book: Repurposing Content to Discover the Book You've Already Written (from which this post is cleverly excerpted!).

Contact Cathy at www.CathyFyock.com and find her on Twitter @CathyFyock.

content marketing, Sales, Small Business Marketing, Thought Leader, Writing


Categorised in: Career Advice, Content Marketing, FANtastic Selling Tips, Guest Blogs, Personal Development, Small Business Marketing, Social Media, Thoughtful Thursdays